Councillors prepare to head overseas to represent Melbourne on world stage
Brendan Rees | 22nd February, 2023
Two City of Melbourne councillors are preparing to jet off overseas to attend a business roundtable and a healthy cities summit in March.
Councillor Kevin Louey will travel to Manila, Philippines, to participate in an annual Business Partner Cities Network Roundtable on March 17, while Cr Dr Olivia Ball will head to London to represent the council at the Partnership for Healthy Cities (PHC) Summit from March 14 to 16.
Cr Louey, who leads the council's business and global opportunities portfolio, will join leaders from 15 cities to explore ways of strengthening innovation and entrepreneurial ecosystems in the economic climate after the COVID crisis.
The City of Melbourne has been part of the network since 1999, and regularly attends the annual roundtable. This year's theme is expected to be "Technology and Innovation Responses for Cities in a Post-COVID Economic Climate".
Participating cities include Osaka, Hong Kong, Singapore, Bangkok, Kuala Lumpur, Manila, Jakarta, Seoul, Shanghai, Ho Chi Minh City, Mumbai, Tianjin, Auckland, and Hamburg.
Cr Louey said he was looking forward to sharing ideas with global leaders and promoting Melbourne "as a world-class business and investment hub".
"It provides a tangible opportunity to promote Melbourne's strength in international education, tourism, industry capability and as a destination for investment, and to learn from the ideas and experiences of other cities to strengthen innovation and entrepreneurial ecosystems in the economic climate post-COVID," he said.
Cr Louey's trip, which will cost the council $6880, will include an event with key government, academic and business associations stakeholders, a briefing with the Australian ambassador to the Philippines Ms Hae Kyong Yu, a site visit to QBO Innovation Hub, and a meeting with leaders at the International Container Terminal Services.
Meanwhile, Cr Dr Olivia Ball's trip to London will see her join leaders from 70 countries at a summit that will discuss strategies to combat the global burden of non-communicable diseases such as heart disease, stroke, cancer, and diabetes, as well as injuries.
The inaugural event will be co-hosted by Bloomberg Philanthropies, the World Health Organization, Vital Strategies, and the Mayor of London.
PHC will cover Cr Dr Ball's airfare and accommodation, with the council to spend about $400 in incidental costs.
The council has applied for funding through the PHC Awards, with the Bloomberg Philanthropies to announce the three winning cities at the summit with up to $250,000 USD each for outstanding work and achievements.
Lord Mayor Sally Capp said fostering relationships with global cities was critical to driving economic success in Melbourne, with the business roundtable being an opportunity to understand where other cities stand post-pandemic including "what's working well and what isn't and to bring that knowledge back generally into ideas for us in Melbourne".
Ratepayers Victoria spokesman Dean Hurlston said there had been plenty of recent talk about council "junkets and sister-city relationships", when the pandemic had shown connections and collaborations could be done remotely.
"The City of Melbourne makes ambit claims about climate change and a climate emergency, the same council also states that staffing and proving services is incredibly challenging in a rate-capping environment," he said.
"Yet here we are spending thousands of dollars on junkets, generating carbon emissions, and wondering why ratepayers and small businesses are unhappy."
Both councillors, whose trips were endorsed at the Future Melbourne Committee meeting on February 7, will need to prepare a report within 60 days of returning from travel. •
Caption: Cr Kevin Louey and Cr Dr Olivia Ball.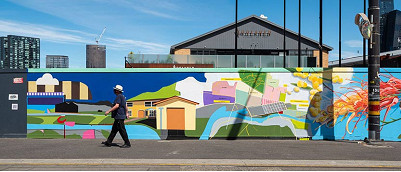 November 21st, 2023 - Adrian Doyle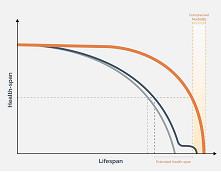 November 21st, 2023 - Susan Saunders

Subscribe
to
all
the
news
Like us on Facebook
Download the Latest Edition