Councillor's trip to NZ provides key learning opportunities 
Brendan Rees | 25th January, 2023
City of Melbourne councillor Jamal Hakim says a recent trip to New Zealand has provided valuable insights into various cultural and social programs that can be embraced back home.
Cr Hakim visited the cities of Auckland and Christchurch from August 22 to 27 to gain a better understanding of Māori culture and identity, public art, community volunteer programs, and modern libraries.
During his visit, he met with Auckland City Council mayor Phil Goff and local Māori leaders and was hosted on a tour of the new Christchurch library, noting he was impressed with the children's play spaces, which featured augmented reality technology.
Cr Hakim said he was particularly interested in how both cities had tackled homelessness, which he hoped would help the City of Melbourne's future approaches to the issue.
"Ending rough sleeping and homelessness is an important matter for our community and seeing the many strategies in place in Auckland allows us to fine-tune the work we are doing to deliver for our community," he said.
He said he was also impressed with the cities' successful graffiti-free programs and "how we can integrate learnings into our own future programs".
"Sharing knowledge internationally allows our city to deliver better for our community."
While in Christchurch, Cr Hakim visited community sites where he paid his respects on behalf of the City of Melbourne to the lives that were lost in the 2011 earthquake, as well as the tragic terrorist attack on two mosques in 2019, noting the "resilience and compassion of the people of Christchurch in response to these tragedies has been incredible".
Cr Hakim's trip, which cost the City of Melbourne $5961, was detailed in a council report on December 13, which stated the "projects and programs explored during the visit align and will inform deliberations and work in a number of areas".
This included the council's policy in relation to its public arts program, Aboriginal Melbourne, Homes Melbourne, which addresses homelessness, libraries, and the rapid response clean team which is removing graffiti at significant levels.
The council's future talks with its New Zealand counterparts will also inform its approach to climate change mitigation and resilience, smart cities and innovation, and the CBD's recovery post-COVID.
Lord Mayor Sally Capp, who visited Singapore last year as part of a council-organised trip, said Melbourne was continuing in its aspirations to be a "world-class city" and it's "important that we're constantly learning from cities around us". •
Caption: Cr Jamal Hakim during his council-organised trip to New Zealand.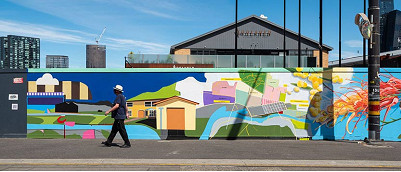 November 21st, 2023 - Adrian Doyle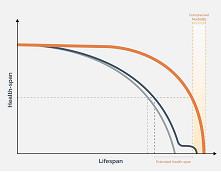 November 21st, 2023 - Susan Saunders

Subscribe
to
all
the
news
Like us on Facebook
Download the Latest Edition