Council's commitment to "supercharge" Melbourne's creative industries
Kaylah Joelle Baker | 25th May, 2022
As visitation to the city increases, the City of Melbourne is turning its attention to the creative industry and looking at ways to support local artists in the recently released 2022-23 draft Budget.
Released on May 17, the council will see to having $8.7 million invested into supporting local artists, creative spaces and major events.
"We're supercharging our creative industries by investing in what matters," the council's Creative Melbourne portfolio lead Cr Jamal Hakim said.
"Thousands of people are flocking to the city again and we want to build on that momentum and bring confidence to our creative community."
Announced in a council media release on May 15, the council has allocated $4.3 million to grassroots local artists, $2.4 million for public art spaces and $2 million for creative spaces.
The creative spaces funding will work on securing new creative infrastructure for independent, small and medium creative sector operators in spaces like offices, rehearsal spaces and cultural production studios.
In addition, the City of Melbourne is partnering with 35 arts organisations and the long-awaited RISING festival is among those on the list.
After many delays, interruptions and three years of anticipation, RISING is finally getting a chance to entertain the city in all things art, music, performance and ceremony from June 1 to 12.
Through 225 events, 22 commissions and 14 world premieres, 801 local and international artists are going to creatively inspire and transform the city.
As part of the program, a special The Wilds festival will be taking place at the Sidney Myer Music Bowl and will be stretched out until June 19.
Described as a moonlit forest of stimulation, The Wilds is the ideal space to experience what makes Melbourne a space for creatives.
"In such tumultuous times, the privilege and necessity to gather, dance, sing and celebrate artistic expression is not lost on us," RISING co-artistic directors Hannah Fox and Gideon Obarzanek said.
"Melbourne is back and we're over the moon."
RISING festival is funded by the Victorian Government through Creative Victoria and Visit Victoria, and as well as the City of Melbourne, the Australian Government and additional sponsors and donors are also supporting its resurgence •
Caption: The Wilds will be at the Sidney Myer Music Bowl as part of RISING. Photo credit - Eugene Hyland.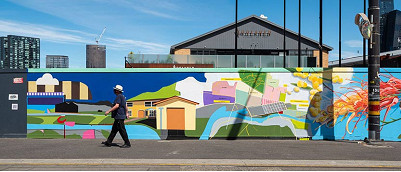 November 21st, 2023 - Adrian Doyle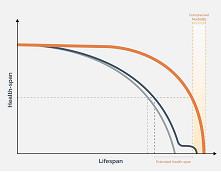 November 21st, 2023 - Susan Saunders

Subscribe
to
all
the
news
Like us on Facebook
Download the Latest Edition