Cultural icon Sticky Institute reopens at the Nicholas Building
Metro Tunnel | 27th April, 2022
A Melbourne cultural icon has literally moved up in the world after more than two decades pushing its paper wares in the underground Campbell Arcade, next to Flinders Street Station.
Sticky Institute – renowned for its zines, which are homespun books or magazines – has moved to another nearby creative hub, the Nicholas Building.
"We plan to keep operating as we always have been – so that's supporting the zine community and as many artists as possible," volunteer coordinator at the not-for-profit Samantha Riegl said.
Rail Projects Victoria (RPV), which is delivering the Metro Tunnel, supported Sticky Institute and other long-term tenants of Campbell Arcade to relocate ahead of major construction to connect a pedestrian underpass from the new Town Hall Station to Flinders Street Station.
"Flinders Link" will be a vital connection allowing passengers to quickly interchange between the Metro Tunnel, and Flinders Street and City Loop services, without having to touch off and on their myki.
RPV is managing Campbell Arcade while Flinders Link is built, as the walkway will connect to Flinders Street Station via the arcade.
Ms Riegl said the support for Sticky Institute to relocate had been helpful during a difficult time.
"It's been really great in that people have been able to find us, which we were a bit worried about with the change of location," she said.
"Since Rail Projects Victoria took over the lease, the communication they've had with us has been really great."
"We appreciate everything they've done to help us get into this new space."
Fellow Campbell Arcade veteran Wax Museum Records is moving to 250 Flinders St, while Sublink PC + Mobile Repair is opening a new store in Southbank.
Campbell Arcade/Degraves Subway will be closed for up to two years from April 30 while Flinders Link is completed. Passengers will still be able to access Flinders Street Station at Swanston and Elizabeth streets.
The key heritage features of Campbell Arcade will be preserved, and nearly all the arcade's shopfronts will remain outside the myki ticket gates.
When completed in 2025, the Metro Tunnel will create capacity for more than half a million extra passengers a week during peak times across Melbourne's train network, with access to five new stations and a future rail link to Melbourne Airport.
Visit Sticky Institute at the Nicholas Building, 37 Swanston St, Level 8, Room 14 •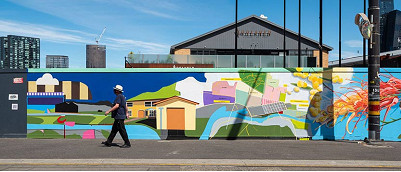 November 21st, 2023 - Adrian Doyle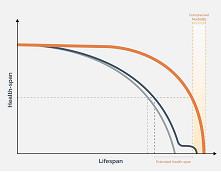 November 21st, 2023 - Susan Saunders

Subscribe
to
all
the
news
Like us on Facebook
Download the Latest Edition