Curse ov Dialect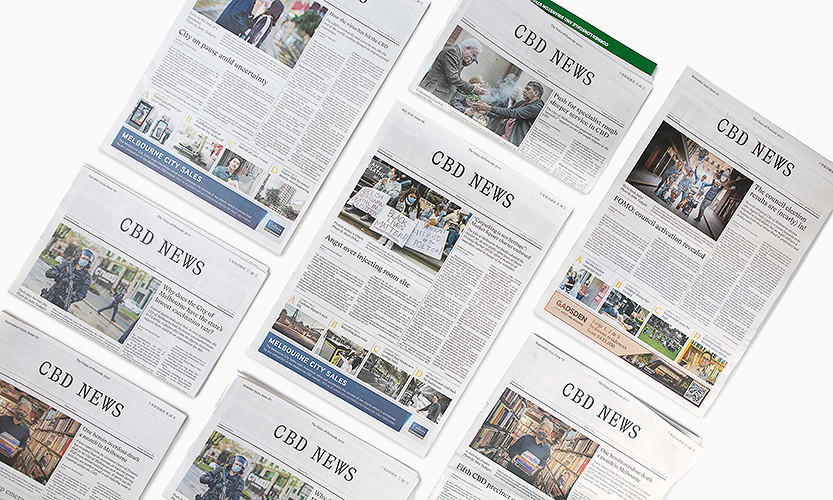 By Chris Mineral
Word was filtering through earlier this year that one of Melbourne's premier hip hop collective gives, the ultimate Curse ov Dialect were in Audrey Studios recording new material.
And that they were very happy with how the work was progressing. The words were flowing. They felt it could be the best they have ever sounded.
Rewind the tape back to where there were tapes – the mid-1990s – and Curse ov Dialect had released their first ever cassette tape. Back then, you could grab it at Au-Go-Go records on Little Bourke St, or maybe Missing Link on Flinders Lane – old school record stores of the 20th century.
Curse ov Dialect could be considered a true Melbourne CBD band. Members of Curse would come in from all points of the compass and meet at the Sahara Bar, St Jeromes and the steps of the State Library. Sailyards – the skate park across the road from the Sahara Bar on Swanston St – was another great place to hang out.
The bars, clubs, alleys and streets of the city were the places where Curse ov Dialect lived. Back in the 20th century, that first tape cassette generated a lot of excitement. This was a time when Bart Cummings had Saintly in his stable, preparing the horse for a tilt at the Melbourne Cup. That's how old school and classic Curse ov Dialect are.
Fast forward the file to now, and Curse ov Dialect's ninth album, Dark Days Bright Nights is imminent. Never North is one track that is a standout track on the album. The entire album is so fantastic that Heavy Machinery Records decided to make it a double vinyl album such was the excellent quality and quantity of the music that was being presented. Paso Bionic has done a superb job with the artwork.
The music is said to be beautiful lilting melodies punctuated by strong Macedonian beats and true Curse ov Dialect multi-omni lyrical attacks from different MCs like MC Raceless, Volk Makedonski, Atarangi with Paso Bionic providing the samples, music and compelling beats.
Curse ov Dialect's live show is a phenomenal theatrical feast with multi ethnic costumes galore. Their seamless MC-ing and lyrical style is par excellence. Their live show is as entertaining as a penalty shootout at the end of a football tournament. They are saying the double album Dark Days Bright Nights is a real achievement. Renowned composer Craig Pilkington says that you should listen to the new Curse ov Dialect album.
Curse ov Dialect are pioneering trailblazing hip hop troubadours from deep in the heart of Melbourne's CBD. That's a fact.
They endure because of their love of music and their belief in what they do •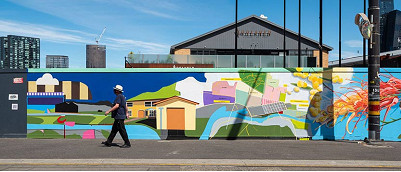 November 21st, 2023 - Adrian Doyle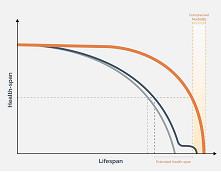 November 21st, 2023 - Susan Saunders

Subscribe
to
all
the
news
Like us on Facebook
Download the Latest Edition