Curtain falls for historic cinema as owners look to revitalise the space
Brendan Rees | 24th August, 2022
One of the CBD's longest running cinemas is preparing to close after more than 70 years.
The Crazy Horse adult cinema on Elizabeth St – which formerly housed the Star Newsreel Theatre – will shut in October before demolition is expected to get underway.
However, the cinema, which shares a space with the Curlow House and Club X, will undergo a revamp and be turned into an "adult retail boutique" shop, with the old square cinema screen possibly being kept.
"It's very sad. We wouldn't be doing this if we didn't want to. And that's one of the reasons why we're trying to adapt how we can keep the screen and all of that into the model so that the history is still there," Jill Mellon-Robertson, a spokesperson for the cinema's owners, Club X, said.
"We're not getting the patronage that we used to get because when you look at what's happening on the internet now people don't have to leave the lounge room; they go on to Only Fans, and they don't have to go anywhere.
"We have to keep reinventing ourselves, we have to keep finding another model that works as we've always done."
Ms Mellon-Robertson said it was an "exciting time" ahead as she worked with the owners to revitalising the space into a "very upmarket" adult store geared primarily towards the LGBTIQ community as a "safe place for them to investigate their sexual wellness and their sexual identity".
"We're thinking that we might keep screen and we might show some of the old films but tastefully - nothing that would be graphic or that you would consider to be pornographic in the show," she said, adding that the screen could be used to show runway shoots, with the space also including a hair salon.
The cinema opened in 1951, which lasted until the introduction of television before it was re-named Star Theatrette from 1963 when it went over to screening feature films. By 1974 it had been re-named Star Adult Theatre and was then re-named Crazy Horse XXX adult cinema theatre in 1985.
The grand building still features an old ticket booth as well as original seats covered in red faux leather.
While the cinema was coming to an end, Ms Mellon-Robertson said it was a "bittersweet" moment as she worked with the owners to cater towards a wider audience in a safe environment.
"We've always been discriminated against because of the industry that we're in. We are seen as the sleazy, sex entertainment venue, and we are anything but because our venue is well managed.
"We have had lovely community groups coming to that venue for 35 years." •
Photo 1: Jill Mellon-Robertson, Club X spokesperson, owner of Crazy Horse cinemas. Photo: Patt Basilio.
Photo 2: The Elizabeth Street entrance of Club X Crazy Horse, featuring original floor tilings. Photo: Patt Basilio.
Photo 3: Crazy Horse Cinema back entry Flinders Lane.
Photo 4: Crazy Horse cinema room with neon lights.
Photo 5: An employee vest dating 30 years back, featuring a version of the Club X logo. Photo: Patt Basilio.
Photo 6: The original ticket booth on display in the reception area of Crazy Horse. Photo: Patt Basilio.
Photo 7: Crazy Horse cinema room without neon lights. Photo: Patt Basilio.
Photo 8: Render of what the new building would look like.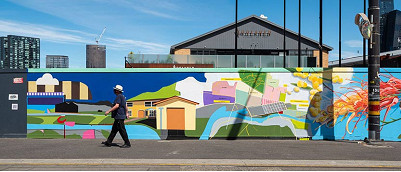 November 21st, 2023 - Adrian Doyle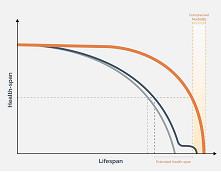 November 21st, 2023 - Susan Saunders

Subscribe
to
all
the
news
Like us on Facebook
Download the Latest Edition