Czech and Slovak Film Festival of Australia returns!
By Jack Hayes
The Czech and Slovak Film Festival of Australia (CaSFFA) will return to the Melbourne screens with the theme for 2021 "Únik", which translates to "escapism".
Now in its nineth iteration, the CaSFFA will be screened as an online offering through ACMI Cinema 3 and be available 24 hours a day from October 7 to 16 Australia-wide, allowing fans across the land the opportunity to escape through film.
According to CaSFFA artistic director, Eleanor Colla, the festival chose the theme "Únik" to reflect its audience's "desire to have a break or escape, even momentarily, from challenging restrictions over the past two years."
"This year's selection offers this opportunity through some truly captivating and visually spectacular films," Ms Colla said.
After a hugely successful 2020 festival which was held online and as a reduced offering at Coburg Drive-In cinema, CaSFFA president, Marcel Mihulka and his team decided to keep the festival flexible again in 2021.
"As Melburnians and Canberrans get vaccinated, diligently wear masks and socially distance, the cities are doing all they can to open and this is providing optimism," Mr Mihulka said.
"All cinemas will soon re-open and we are looking forward to having that cinema experience again but for those that cannot get to the cinema, or aren't quite comfortable being in public yet our online offering ensures everyone can have the chance to escape through film."
The 2021 online program includes five feature films, with none capturing this year's theme better than FREM (2019), a Viera Cakanyova shot film in Antarctica captured whilst keeping a video diary which would become White on White / Biela Na Bielej, 2020.
FREM presents a unique perspective of Antarctica.
A collage of overhead shots from a drone, extreme close-ups, and skittish images, a film audiences may find both comforting and confronting.
Also included in the festival line-up is Athanor: The Alchemical Furnace by Danhel and Adam Olha on the work and life of Jan Svankmajer: filmed over a number of years, and utilising many Svankmajer-en techniques itself, the documentary takes viewers into the past and present life of a master of cinema.
Rounding out the program festival goers will find Gump; a poignant reflection on life through the eyes of a dog travelling through life with a cast including acting greats Bolek Polívka, Eva Holubova, and Ivan Trojan and archival films like The Ear / Ucho (1970), and Pacho, the Thief of Hybe / Pacho, hybsky zbojník (1976).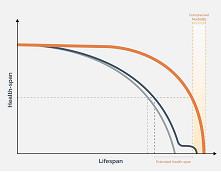 November 21st, 2023 - Susan Saunders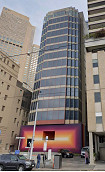 November 21st, 2023 - Barbara Francis & Rus Littleson

Subscribe
to
all
the
news
Like us on Facebook
Download the Latest Edition