Deputy Lord Mayor visits China to build business and education relationships
Brendan Rees | 26th April, 2023
Deputy Lord Mayor Nicholas Reece is visiting China to rebuild and strengthen business and cultural ties, while advocating for Melbourne as a "leading city for international students".
Cr Reece's trip from April 23 to 28 is the first time a local government representative in Australia has travelled to China since COVID-19, and recent years of, at times, escalating tensions between the two countries.
A focus of his visit will see him participate in a business delegation led by the Australia China Business Council, which will provide "unique opportunities to hear first-hand from Australian and Chinese officials about China's new high-growth plans and opportunities to collaborate and invest in Australian businesses," according to a City of Melbourne report.
Speaking to CBD News ahead of his trip, costed at $15,900 and approved by councillors at their April 18 meeting, Cr Reece said he would be "reconnecting and recommitting" to relationships with civic and business leaders in Tianjin, Melbourne's Sister City since 1980, as well as making tours in Hong Kong, Shenzhen, and Beijing.
"As a municipality we also have one of the strongest and longest historical and cultural connections to China," he said.
I will be meeting with many businesses that invest in Melbourne and encouraging them to continue to invest and do business in our city, creating jobs for Melburnians.
Cr Reece will also take the time to meet with former Chinese students who attended the University of Melbourne, as well as visiting Tianjin's Haileybury College campus in a bid to attract international students.
"Haileybury College is not just one of the best schools in Melbourne, it's one of the best schools in Australia, and I look forward to visiting their campus in China and talking to the students and discussing opportunities for more visits and cultural exchanges between school students in China and the school students right here in Melbourne."
Cr Reece made clear that he was not visiting China to talk about allegations of the country's human rights matters, which had attracted global attention.
"I'm not the Prime Minister or Foreign Minister, I'm the Deputy Lord Mayor so I'm going to be focusing on people-to-people relationships, business-to-business relationships and city-to-city relationships, given the current strains that exist at a national level," he said.
"These local links are more important than ever and that's where I'm going to focus my energy where I think I can do the most good."
"After years of border closures and lockdowns, we are able to travel again and so I want to get the message out there that Melbourne is the world's most friendly city; we're welcoming people, and we really look forward to seeing that relationship blossom again."
Alongside 20 senior corporate leaders, Cr Reece will deliver a presentation on Melbourne's "green economy opportunities".
Cr Reece will prepare a report for the council within 60 days of his return from China.
Lord Mayor Sally Capp said: "These trips are absolutely an investment in opportunity, future investment, and good economic returns for our city." •
Caption: Cr Nicolas Reece with Carol Lin, an Australian student studying in China under the New Columbo Plan - a federal government initiative supporting students to study and undertake internships across the Indo-Pacific.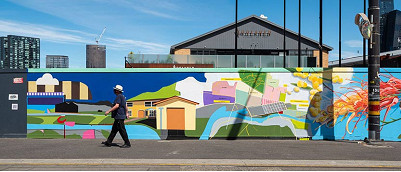 November 21st, 2023 - Adrian Doyle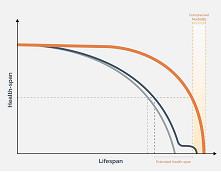 November 21st, 2023 - Susan Saunders

Subscribe
to
all
the
news
Like us on Facebook
Download the Latest Edition