Digital noticeboards: revolutionising communication in Melbourne's Paragon Apartments
CBD News | 25th October, 2023
Melbourne's CBD is renowned for its iconic landmarks and bustling cityscape, but one development stands out as a symbol of modern luxury living and community engagement.
Paragon Apartments, a mixed-use, 48-level residential tower, has not only redefined urban living but has also embraced innovative technology to foster a more connected and informed community.
Built on a prominent corner of Melbourne's CBD, the Paragon Apartments project was a remarkable undertaking that combined modern luxury with a commitment to preserving the city's heritage. The redevelopment and preservation of the iconic façade of the former Melbourne Celtic Club have given this skyscraper a unique character, blending the old with the new.
The tower, with its striking architectural design, accommodates 227 residences, each offering a piece of the cityscape as a private sky garden. It's a breathtaking concept known as the "urban forest," where residents can escape the urban hustle and immerse themselves in a serene, green oasis in the sky.
Digital noticeboards: connecting communities
What truly sets Paragon Apartments apart is its dedication to keeping residents informed, engaged, and connected.
This commitment led to the owners' corporation (OC) engaging CommVision, a trailblazer in digital signage solutions. Its digital noticeboards and screens have become the cornerstone of communication within the Paragon community.
CEO and founder of CommVision Alex L. Smith emphasised the importance of technology in fostering a sense of belonging.
"Our mission is to enhance communication within communities. Paragon Apartments is a shining example of how technology can make modern living more vibrant," Mr Smith said.
Melbourne's leading OC management company, Engine Property Group, manages Paragon Tower and its business development manager Mr Merit Arpaci attests to the system's benefits .
"Our residents appreciate the convenience of instantly receiving essential updates. It makes our job easier and reflects positively on our approach in fostering transparency and enhancing engagement within communities," he said. "CommVision's solutions align seamlessly with our goals."
Building the future of modern living
The Paragon Apartments collaboration between residents, CommVision, and the OC manager exemplifies the role technology plays in creating informed and connected communities.
In an era where technology is shaping the way we live, Paragon Apartments leads the charge, embracing the power of digital communication to foster a more connected, informed community. The collaboration between Paragon Apartments, CommVision, and Engine is a testament to the positive impact technology can have on building management and the resident experience.
Free digital notice board and revenue sharing options are available. Terms and conditions apply.
About the author
Alex L. Smith is the CEO and founder of CommVision, a leading digital signage provider that specialises in enhancing communication in residential and mixed-use developments. With a strong commitment to community-focused solutions, Alex has played a pivotal role in bringing innovative technology to modern living spaces. Under his leadership, CommVision continues to make waves in the industry by prioritising residents' needs and fostering vibrant, connected communities. •
For more information: commvision.com.au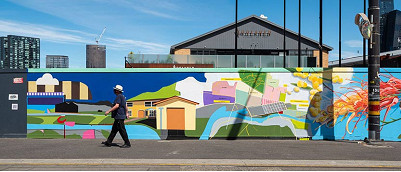 November 21st, 2023 - Adrian Doyle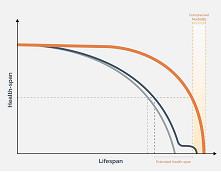 November 21st, 2023 - Susan Saunders

Subscribe
to
all
the
news
Like us on Facebook
Download the Latest Edition