Digital "one-stop-shop" Neighbourhood Portal launches to help connect CBD residents
Brendan Rees | 22nd June, 2022
A new online interactive portal where residents can learn more about the CBD neighbourhood has officially launched.
Dubbed the "Neighbourhood Portal", the City of Melbourne initiative will allow the community to better connect with the council by helping share their ideas for the future.
The council said its "new place-based" neighbourhood approach would also ensure it could understand and respond to unique communities across the municipality.
The CBD and Kensington portals are the first to go live with more set to launch later this year for West Melbourne, North Melbourne, Carlton, East Melbourne, Parkville, Docklands, Southbank and South Yarra.
The interactive portals will feature an overview of each neighbourhood, including a list of local priorities following two rounds of community consultation.
Among the priorities listed on the CBD portal are street safety, off-leash areas for dogs, recreation facilities, street cleanliness, small business support, climate/sustainability, and access and affordability.
Facts and figures about the neighbourhood are also available through the portal as well as an acknowledgement of Traditional Owners and Wurundjeri Woi Wurrung places of significance through an interactive map.
Lord Mayor Sally Capp said the council was proud to further enhance its connections within communities with the launch of Neighbourhood Portals.
"The neighbourhoods in the City of Melbourne are unique, each with their own identity, priorities and aspirations," she said.
"That's why we've implemented a place-based neighbourhood approach to better understand the individual needs and ideas of people across our vibrant municipality."
Cr Capp said the portals would be a hub for local information, updates on council plans in action and good local news stories.
"We look forward to working closely with Melburnians through our Neighbourhood Partners to bring their needs and ideas into fruition."
To help realise its priorities, the council is also launching a new Connected Neighbourhoods program, which will offer grants of up to $2000 for organisations and individuals to bring ideas that benefit the local area to life. Applications open on July 1.
The City of Melbourne's health, wellbeing and belonging portfolio lead Cr Dr Olivia Ball said the council was committed to supporting its diverse communities and acting on their priorities. •
To view the portal, visit participate.melbourne.vic.gov.au/cbd-neighbourhood-portal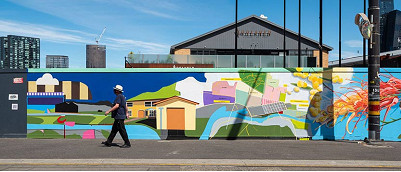 November 21st, 2023 - Adrian Doyle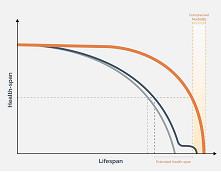 November 21st, 2023 - Susan Saunders

Subscribe
to
all
the
news
Like us on Facebook
Download the Latest Edition