Does the CBD have a TWaT problem?
David Schout | 27th April, 2022
April was arguably Melbourne's biggest month of events since the start of the pandemic.
People flocked to the city in April for the Comedy Festival, activations around the Formula 1 Grand Prix, the AFL, performances of Hamilton and Moulin Rouge! The Musical, while others simply enjoyed a balmy start to autumn in the heart of Melbourne.
As the CBD continues to emerge from its COVID slumber, the signs are especially positive on weekends.
Lord Mayor Sally Capp has said that weekend and evening foot traffic data is "basically back at pre-pandemic levels."
Cr Capp said in April, in her regular slot on Joy FM, that it was "heartening" to see the resurgence and revealed the council's data confirmed that some areas of the city were even showing even higher foot traffic levels compared with before COVID-19.
The numbers, too, were strengthening on certain days during the week.
The Lord Mayor said that on Wednesday and Thursdays, pedestrian data — compiled via sensors installed at various points throughout the city — was at around three-quarters of what it was prior to March 2020 when the pandemic began.
On Tuesdays, numbers were at about 65 per cent, or two-thirds of pre-COVID levels.However on Mondays and Fridays, that number slumped to around half. Which begs the question: Does the CBD have a "TWaT" problem?
Those that turn up to their workplace on Tuesdays, Wednesdays and Thursdays have been branded "TWaTs" owing to their preference to bookend their week working from home (or WFH, to slip another acronym in).
The term was first used prior to COVID-19, however, it has become more prominent as employees shift to a hybrid model of working some days in the office, and others from home.
Many large employers have settled on asking their workers to be present inside the office two to three days a week, and it is perhaps unsurprising the preferences that have emerged.
The Monday blues are perhaps lessened without the need to see colleagues face-to-face, while the weekend might have a slightly earlier feel knowing you don't have to commute on a Friday.
Cr Capp acknowledged that it was an issue.
"Our big challenge now is weekdays," she said.
"It's an adjustment as well. Friday used to be our busiest day, our biggest spending day in the city. And, of course, for traders and people making decisions, we're still in that state of transition, so it's pretty tough out there. But we're grateful for every single extra person that comes into the city."
Describing the shifts as a change of the CBD's "rhythm", the Lord Mayor acknowledged that the move to hybrid working was here to stay.
"We understand that negotiating individual flexible working arrangements is important as well. It has been normalised — let's embrace it."
Cr Capp said that while this change would take some time to adjust to, especially for traders losing out on crucial clientele, the attitudinal shift reflected in the huge attendance figures at events in March and April had been reassuring.
"The events schedule that is underway reinforces our status as the events, arts and cultural capital of Australia. And it's been helping move that 'COVID-caution' to 'COVID-confidence'." •
Caption: CBD workers have shown a preference to attend the office on Tuesdays, Wednesdays and Thursdays.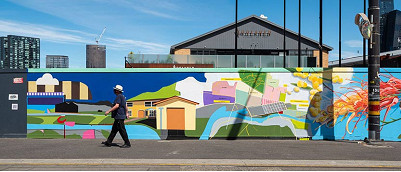 November 21st, 2023 - Adrian Doyle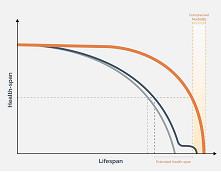 November 21st, 2023 - Susan Saunders

Subscribe
to
all
the
news
Like us on Facebook
Download the Latest Edition