Don't hold your breath on short-stays
By Shane Scanlan
The State Government has been quick to put the short-stay apartment rental issue into the spotlight but, so far, has offered only a platform to talk about it.
Consumer Affairs Minister Jane Garrett last month announced a panel to look at the impact of short-stay accommodation in residential apartments and make recommendations to her and Planning Minister Richard Wynne by the end of May.
Former local member and failed Melbourne Labor candidate, Jennifer Kanis, went to the election pledging to retrospectively legislate the practice out of existence.
But Ms Garrett's current language indicates a more conciliatory approach and acknowledges the rights of property owners as well as residents affected by disruptions.
"We need to find the right balance, and the panel will take a common sense and practical approach to minimise disruption," Ms Garrett said.
The Greens also took an anti-short-stay policy to the election and even former Coalition planning minister Matthew Guy pledged but failed to regulate short-stays out of existence when in power.
The short-stay industry, buoyed by the recent entry of global giant Airbnb into the local market, remains confident of its position.
Local operators have met every challenge so far – most significantly beating the City of Melbourne last year in the Supreme Court of Appeal.
The council attempted to tackle the industry via alleged breaches of the building code but, after three years and more than $350,000 in legal costs, succeeded only in forcing operators to install extra smoke alarms and notices in affected apartments.
That test-case action centred on the Watergate building in Docklands and this building continues to offer both sides a platform for battle, with the Watergate owners' corporation (OC) taking operator Paul Salter to the Victorian Administrative and Appeals Tribunal (VCAT) alleging breaches of the OC rules.
The case is scheduled to be heard over two days in April and the outcome will, arguably, have a far greater impact than Ms Garrett's "expert" panel's recommendations.
One of the options in the short-stay accommodation panel's terms of reference is to amend the Owner Corporation Act 2006 "to allow owners' corporations to make rules prohibiting or restricting short-stays".
However, owners' corporations already have processes for changing the rules but this is rarely achieved in inner-city towers largely because of the high proportion of nonresident and off-shore ownership.
Lowering the threshold for change would be a double-edged sword and such talk is already making OCs which currently don't have a problem with short-stays nervous.
More significantly though, in the April Watergate building case before VCAT, the OC already has rules prohibiting stays of less than 30 days. Should Mr Salter win, it will open the floodgates for short-term rentals.
It is understood that Mr Salter's case will rely on case law supporting the right of owners to rent their properties without restriction.
Short-stay operators are similarly confident that, even if legislation was passed, it could not be made retrospective and, therefore, would not affect their businesses.
Ms Garrett's panel is being chaired by lawyer Simon Libbis, who will have his hands full reaching any consensus within the group, which contains widely polarised positions.
Mr Salter is on the panel representing the Victorian Accommodation Industry Association. At the other end of the scale is pugalistic, Docklands-based, serial protagonist Roger Gardner representing residents.
Other members are: City of Melbourne planner Angela Meinke; Victorian Tourism Industry Council's Kristina Burke; Holiday Rental Industry Association treasurer Justin Butterworth; and Michael Nugent, representing the Strata Community Australia's Victorian division.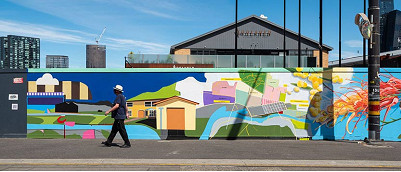 November 21st, 2023 - Adrian Doyle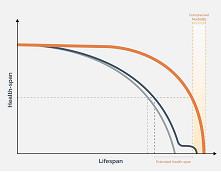 November 21st, 2023 - Susan Saunders

Subscribe
to
all
the
news
Like us on Facebook
Download the Latest Edition