Dylan fans in the spotlight
Rhonda Dredge | 25th May, 2022
Bob Dylan fans were out in their droves for the opening night of a new musical at the Comedy Theatre last month featuring the great protest singer's songs.
The fans were looking a bit older but claimed they still knew all the words.
This turned out to be a rather wild claim since Dylan produced 40 albums.
When Conor McPherson broached the idea of writing the musical, Dylan couriered all of the albums over for his selection.
Some 23 songs are featured in Girl from the North Country, including such old favourites as Hurricane and Forever Young.
Among the glitterati to arrive for the opening night were the Lord Mayor Sally Capp, musical star Rhonda Birchmore and a host of footballers and TV celebrities.
They were determined to have fun and the music did not disappoint.
The songs were used as part of a free-wheeling Thanksgiving celebration set in the 1930s in mid-west Duluth, Minnesota, Dylan's hometown.
An Irish tyrant, who runs a boarding house, wants to commit his wife, played by Lisa McCune, to an insane asylum and marry off his black adopted daughter, played by Chemon Theys, to an old white guy.
Race relations are not exactly enlightened in this step back into hokey American life.
There are too many old white guys throwing their weight around, including a doctor and a minister.
Those expecting to see the other side of Dylan, the laid-back drawl with the keen turn of phrase and biting political lyrics will be disappointed.
The songs are sung sweeter, and their content is used to depict rather than critique Depression America, 10 years before Dylan was born.
There is a nostalgic drift to the characterisation, the drifters, ne'er do wells and poor romantics striving for love and understanding as they go about their dead beat lives.
The set was a cross between Little House on the Prairie and a cowboy saloon, with plenty of turned timber, if not a rocking chair.
The audience loved it, though, proving that musicals are not meant to be analysed but enjoyed. Critics should stay home!
Girl from the North Country, Comedy Theatre, until June 11 •
Captions: Rhonda Birchmore at the opening night and red carpet moment for Lord Mayor Sally Capp.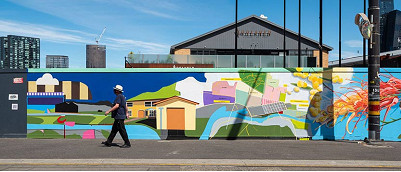 November 21st, 2023 - Adrian Doyle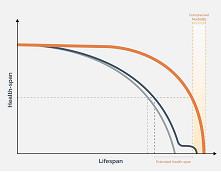 November 21st, 2023 - Susan Saunders

Subscribe
to
all
the
news
Like us on Facebook
Download the Latest Edition