E-scooter riders put on notice in a bid to improve road safety
Brendan Rees | 21st September, 2022
Police have vowed to crack down on electric scooter riders to improve road safety ahead of the warmer months.
In making the announcement on September 19, Victoria Police Road Policing Command Superintendent Justin Goldsmith said there was still confusion around the rules with the trial e-scooters and privately-owned e-scooters, but warned the onus was on riders to ensure they understood and complied with the rules.
"Victoria Police will be increasing its focus on e-scooter riders coming into spring and summer – if you're using an e-scooter, you should expect to be intercepted and spoken to by police," he said.
"Education is always our preference, but we won't hesitate to issue infringements for non-compliance and blatant disregard for the rules – particularly if it involves putting other road users' safety at risk."
On the spot fines of $185 or more can be issued for non-compliance with trial e-scooter rules.
The presence of bright orange and green scooters in the city — from companies Neuron Mobility and Lime respectively — is part of a 12-month, three-local government trial that started earlier this year.
But their place in the transport network has drawn criticism, particularly about how they intersect with pedestrians.
Police have issued 487 e-scooter infringement notices to scooter riders since December 2021 with majority of these including failing to wear a helmet, riding on the footpath, and carrying more than one person.
Strict rules in place for the trial e-scooters, with Lime and Neuron's e-scooters featuring pre-set speed limits and parameters to ensure they can only be ridden in trial areas of the CBC including public roads with speeds capped 20km/h.
In addition to enforcing rules around the e-scooter trial, police will target privately-owned e-scooters, which, under current laws, are illegal if they travel more than 10km/h or more than 200 watts, meaning they cannot be ridden on any public roads, bike lanes or footpaths in Victoria.
E-scooter riders must not use footpaths, with police focusing their attention on ensuring helmets are worn, and only one person aged 18 and over riding on the e-scooter.
High-powered e-scooters are considered a motor vehicle and riders can receive a $925 fine for using an unregistered vehicle, with e-scooters currently unable to be registered and ridden legally on roads.
Police will also be warning riders that drink and drug driving penalties that apply to motorists also apply to e-scooter users. Those caught riding over 0.05 blood-alcohol limit could lose their driver's licence. •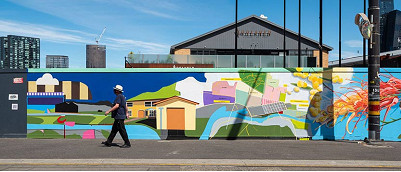 November 21st, 2023 - Adrian Doyle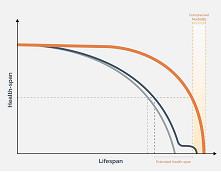 November 21st, 2023 - Susan Saunders

Subscribe
to
all
the
news
Like us on Facebook
Download the Latest Edition