E-scooter trial extended over summer
Brendan Rees | 25th October, 2023
Inner-city Melbourne's electric scooter trial will be extended over summer as the state government holds off on any decision in whether to make it a permanent rollout in the transportation network.
E-scooters have become increasingly popular, with almost five million short trips being undertaken since the Neuron and Lime trials introduced the hire vehicles across the Melbourne, Port Phillip, and Yarra council areas in February 2022.
The trial was originally scheduled to last 12 months, but was extended for six months over in March, which included lifting a ban on private e-scooter use, as well as the age restriction of riders being dropped from 18 to 16.
In October, the government announced the trial would be extended for another six over the warmer months to help "collect the most comprehensive dataset to inform the future of the program in Victoria".
"The safety of all Victorian road users is our highest priority – we're taking a considered and evidence-based approach to e-scooters in Victoria to make sure we get this right," Minister for Public and Active Transport Gabrielle Williams said.
Current rules will remain unchanged including riders being required to wear helmets, not ride on footpaths, and not carry passengers on their scooters. They must also not travel more than 20km/h, and abide by the same alcohol, drug, and mobile device restrictions as when they are driving a car.
Community safety concerns have been raised over e-scooters and their impact on pedestrian spaces. In response, Lime said it would equip 25 e-scooters with advanced camera capabilities, with real-time footpath detection and audio alerts to crack down on illegal footpath and tandem riding.
Lord Mayor Sally Capp welcomed the latest extension to the trial, saying e-scooter use in Melbourne was the fastest take-up out of any Australian city.
"The extension of the e-scooter trial will allow extra time for providers to ensure e-scooters are incorporated into our transport network as safely as possible," she said.
Thirty per cent of e-scooter trips replace a car trip, reducing traffic congestion while giving visitors and residents a fun and sustainable way to enjoy our wonderful city."
"Council recently reviewed the success of the trial to date and made a series of findings and recommendations about how a permanent scheme might be successful to minimise safety risks and keep city footpaths uncluttered. We will continue to work closely with the state government, Victoria Police and our neighbouring councils to manage the addition of private and shared e-scooters across our community."
Walks Victoria chief executive Ben Rossiter said with improvements to the trial including off-footpath parking, insurance for injured walkers and effective enforcement of rules for riders, "hired scooters and walking could co-exist happily and more safely in Melbourne" – a sentiment shared by the president of CBD residents' group EastEnders Stan Capp.
"About 90 per cent of trips in the CBD are on foot but this trial makes the most sustainable and healthy mode of city transport less accessible and safe," Mr Rossiter said.
"We'd encourage the city to ask everyone living here whether e-scooters have improved life or made it worse, like Paris did."
In September, Paris banned its rented e-scooter scheme after a five-year trial with operator Tier, following safety concerns.
New data from reporting app Snap Send Solve showed there had been 1036 complaints made about e-scooters, up 30 per cent from the previous year.
"With Snap Send Solve, users can report over 75 community issues without needing to know who's responsible for fixing it. Whether it's dumped rubbish to local councils, an abandoned trolley to a retailer or an e-bike to a Lime, Beam or Neuron, Snap Send Solve can be used no matter where you are in Australia and New Zealand," Snap Send Solve CEO Danny Gorog said.
"The app allows users to send photos with pinpoint location making it easier for issues to be solved. It also means there's no need for complicated web forms or waiting on the phone."
According to the state government, there had been no significant safety incidents during the trial period.
It also noted the Department of Transport and Planning was developing a guide for councils with advice on how to manage e-scooter share schemes, including parking management and operator insurance requirements. •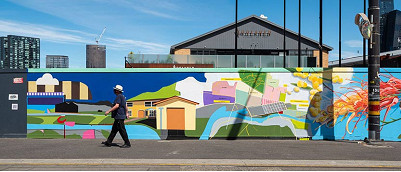 November 21st, 2023 - Adrian Doyle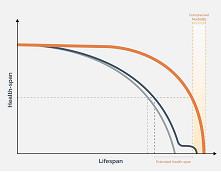 November 21st, 2023 - Susan Saunders

Subscribe
to
all
the
news
Like us on Facebook
Download the Latest Edition