E-scooters to launch on February 1
David Schout | 27th January, 2022
Hundreds of electric scooters will be available to hire across the CBD and nearby surrounds from February 1 as the City of Melbourne confirmed details of a long-awaited hire scheme.
Up to 1500 scooters will be available to hire and ride across the Melbourne, Yarra and Port Phillip council areas, via confirmed providers Lime and Neuron Mobility.
The green and orange scooters, booked via their respective apps, will be permitted to travel at 20kmh on bicycle lanes, shared paths and low-speed roads (up to a maximum 50kmh speed limit).
They will not, however, be permitted on footpaths and riders must wear a helmet.
Once a user has completed their ride, they can park it almost anywhere provided it is out of the way of pedestrians and away from designated "no go" areas.
Within the CBD, these areas include Bourke Street Mall, Queen Victoria Market and high-use areas outside Flinders Street Station.
Neuron Mobility's head of Australia and New Zealand Richard Hannah said the group was "delighted" to have been chosen for the multi-municipality trial, which will run for an initial 12-month period and continue if successful.
"E-scooters are really well suited to the city and they will be a great way for locals as well as tourists to travel in a safe, convenient and environmentally-friendly way," he said.
Safety concerns surrounding e-scooters have reared their head in several jurisdictions both within Australia and around the world, and Mr Hannah said it was a key area of focus.
"Safety is our top priority; it dictates our e-scooter design and also the way we operate them. Our e-scooters are packed with a range of cutting-edge safety features, we have a full suite of insurance, including third party liability cover, and we know from experience in other cities that our riders really appreciate this."
Several cities around the world have operated e-scooter sharing systems since 2017, notably throughout the US and Europe.
Closer to home, Brisbane and Auckland have also trialled the micro-mobility option.
Announcement of the trial is arguably well overdue for what is a largely unregulated transport option.
Most private e-scooters seen on the city's streets prior to the trial's launch were illegal, as they are both too powerful (greater than 200 watts) and travel faster than 10 kmh (current Victorian law).
While Minister for Public Transport Ben Carroll said last year that inner-city councils — with a mix of low-speed roads, shared user paths and bicycle lanes — were an ideal testing ground for new transport options, the truth is that Melbourne has had a chequered relationship with micro-mobility hire schemes.
Singaporean-based oBikes were quickly booted from the city when their fleet of yellow bikes were more likely to be found in trees and rivers than paths and roads during a calamitous period in 2018.
Later in 2019 the state government's "blue bikes" were also axed.
While these sturdier "docked" blue bikes had not experienced the same dumping issues as oBikes, uptake was low.
More recently, however, e-bikes (also provided by Lime) have emerged as an available option, also in the neighbouring councils of Yarra and Port Phillip.
The City of Melbourne said it would closely monitor outcomes during the year-long e-scooter trial •
Caption: Geofencing technology will enforce "no go" and "go slow" zones for the scooters within the CBD.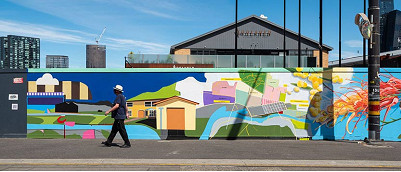 November 21st, 2023 - Adrian Doyle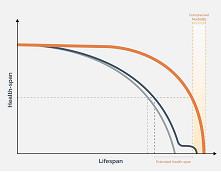 November 21st, 2023 - Susan Saunders

Subscribe
to
all
the
news
Like us on Facebook
Download the Latest Edition