Embracing a new year in the CBD 
By Julia Roberts & Sherry Maddock
Residents 3000 is looking to 2023 with a focus on "living in the CBD".
This includes updates on infrastructure and development, council plans and policies, community events and activities. With the new year, it is a relief that we no longer face "lockdowns". Office workers are returning, and although some small businesses have closed, there are many new ones opening.
This year we can gather again in person to be entertained, attend sports events, concerts, the theatre, or galleries. While COVID is still lurking, personal responsibility and care will keep our community healthy and open 2023.
You are invited to attend Forum 3000 meetings held on the first Thursday of the month at 6.30pm at the Kelvin Club. The 2023 forums start in February with an update on the Metro Tunnel project, a monumental infrastructure work to vastly improve the way millions of people move through the city.
In March we will hear directly from the City of Melbourne's CEO Alison Leighton about what's going on in Melbourne, while in April Residents 3000 will host the annual neighbourhood marketplace, an evening that brings together organisations, the local council, and small businesses.
During the rest of the year, there will be presentations on streets, safety, and police, including a time to give feedback from a residential perspective. We will also meet to hear about the urban property market, owners' corporations, and waste management. Our events address essential information relevant to living in the city.
As a place-based organisation, Residents 3000 prioritises quality of life issues for city dwellers, with a focus on supporting local businesses, maintaining safe footpaths and streets, raising children, and retiring in the city, cycling and bike lanes, pets, and green spaces. Together we celebrate the benefits of CBD residents: walkability, free trams, world-class food and coffee, arts and culture, live performances, free events, shared spaces, healthy living, and safety.
Come along and participate to stay informed, get connected and find support. In addition to attending Forum 3000 meetings, please join us for other monthly activities: 3000 Steps city walking tours and 3000 Plants, a neighbourhood garden club.
Check out our website for information at residents3000.com.au
Go to City of Melbourne's Neighbourhood Portal participatemelbourne.vic.gov.au for further updates.
Additionally, follow Residents3000 on Instagram and Facebook.
Finally, do you have a "Good Local Tip" you could share? We would love to hear what makes living our CBD so appealing. What are your hidden gems, favourite walks, recent discoveries? Please let us know and we will share it here. •
Caption: Residents are encouraged to attend the Residents 3000 first Forum 3000 meeting on February 2 at 6.30pm at the Kelvin Club. Photo: Geoff Maddock.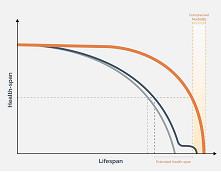 November 21st, 2023 - Susan Saunders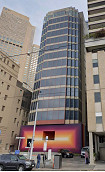 November 21st, 2023 - Barbara Francis & Rus Littleson

Subscribe
to
all
the
news
Like us on Facebook
Download the Latest Edition