End of era for Palace Theatre as luxury hotel prepares to launch
Brendan Rees | 25th January, 2023
The CBD's once grand and historic Palace Theatre has been redeveloped into a boutique hotel, with its launch expected to occur early this year.
The 110-year-old Bourke St building was a much-loved feature of Melbourne, having served as an entertainment venue and as the home of the former Metro Nightclub for 20 years.
However, the heritage-listed theatre was demolished after a controversial decision was made to allow a 12-storey five-star hotel to be built in its place.
Le Méridien Melbourne is now set to open a $100 million luxury hotel at the site in early 2023, which will feature 235 rooms, a ground floor café and bar, restaurant, and a pool deck with sweeping views overlooking Parliament, Fitzroy Gardens, and the city skyline.
The development will however see the theatre's Art Deco façade facing Bourke St retained.
The City of Melbourne together with the National Trust of Australia and Melbourne Heritage Action (MHA) opposed the plans as the theatre was "significant socially and historically", which resulted in the council refusing to grant a permit for a hotel.
But the owners, China-based developer Jinshan Investment Group, which bought the building in 2012, argued the theatre had been altered over the past century and took the matter to the Victorian and Civil and Administrative Tribunal in 2016, which allowed demolition and redevelopment works to go ahead.
Le Méridien said the hotel, which consisted of "mid-century inspired interiors and subtle nuances to its halcyon heritage", was "ideally located to experience the richness of Melbourne's art, history and culture".
However, the redevelopment has caused a lot of upset in the community while sparking heated debate about the city's gradual loss of heritage buildings.
In his CBD News column last year, the MHA's chair Tristian Davies said "Le Meridien will most likely advertise the hotel as a vibrant part of Melbourne's theatre district, but in reality, they've done little more than help a rogue developer vandalise our social and built heritage for a marginal profit".
East Enders residents' group president Dr Stan Capp said there were many reasons why any development of the former Palace Theatre should protect the heritage value of both its internal and external features.
"Why VCAT approved a 12-storey building at this unique location escapes me but as others have said, 'this ship has sailed', and we can only ponder how and why planning decisions are taken away from our City of Melbourne representatives".
However, Dr Capp noted the Marriott/Le Meridian brand was internationally recognised as a quality provider of hotel and hospitality services "and I anticipate that will be what we have in this new venue, which will also be welcomed".
He said the retention of the external façade was a good outcome and any recognition of the site's history, including the earlier Excelsior Hotel built in the 1850s, was welcomed.
Deputy Lord Mayor Nicholas Reece said it was also tragedy to see the loss of a much-loved heritage venue, but added "that is now history and the opening of a new hotel is a welcome addition in the Hoddle Grid as the city's economic recovery continues".
"Tourism will be more important than ever to the local economy, so this new hotel is a positive strategic addition," he said.
"The recent Hoddle Grid heritage review resulted in the biggest-ever addition to Melbourne's heritage inventory and if The Palace had still been standing it is likely it would have received protection.
"Sadly, that ship has now sailed and so now we need to make the most of the situation and welcome a much-needed new hotel."
Professor Charles Sowerwine (pictured), chair of the Royal Historical Society Victoria (RHSV) heritage committee, said "an important part of Melbourne's theatre history has been lost".
"The RHSV condemns the loss of the Palace Theatre, vandalised to prevent it from getting heritage protection," he said. •
Caption: Charles Sowerwine outside the new Le Méridien hotel.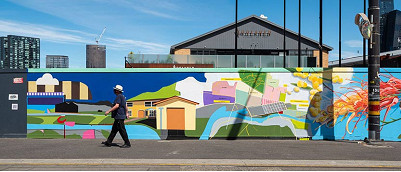 November 21st, 2023 - Adrian Doyle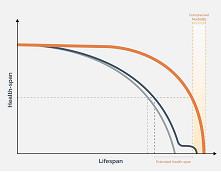 November 21st, 2023 - Susan Saunders

Subscribe
to
all
the
news
Like us on Facebook
Download the Latest Edition