End of the line for subway traders as Metro Tunnel works kick off
Brendan Rees | 27th April, 2022
It's an end of an era for traders at a much-loved underground arcade in the CBD as a Metro Tunnel project prepares to get underway.
Tenants at Campbell Arcade under Flinders St were forced to vacate the popular pedestrian thoroughfare by the end of April to make way for a future underground walkway, which will connect the new Town Hall station and Flinders Street Station.
The arcade, built in 1956 ahead of the Melbourne Olympics, will close for at least two years to allow the works to take place, ending years of uncertainty for tenants over the plans and timeline of the project.
For Guy Roseby and Tim Bartold who have run the Wax Museum record shop for 16 years in Campbell Arcade, there was mixed emotions in saying goodbye as they reopened in a basement at 250 Flinders St.
"We're definitely a well-known piece of the local music fabric in Melbourne and one of the only shops in the CBD," Mr Roseby said.
"It's definitely a location that's become synonymous with our brand and our identity; we feel the new place is the closest we could've got."
"There's more opportunities to do bigger and better," he said, adding they would be able to extend their opening hours and host live music events. "We just want to thank the loyal customers and ask them to come down to visit us at our new space. We want to stay a part of the CBD, which is who we are and a part of our identity."
The launch of their new store coincided with Record Store Day on April 23 with the celebratory opening including free entertainment.
Another long-standing trader Courtney Joel said he was proud of what he had been able to achieve through The Cup of Truth café over 13 years in the arcade.
"We were number one shop in Australia for a year and number one shop in Melbourne for a few years … to be able to say that about a coffee shop that's three metres [wide] is phenomenal," he said.
The arcade is closing but I'm not attached to the arcade. I'm attached to my business and my customers; they're still going to be friends and if we do another shop they'll still come.
"At the moment, we're just going to have a little bit of a break, push through winter and have a little hiatus and just reset and I'll probably start searching for a new shop come spring."
But he added, "Stay tuned, Cup of Truth is not ending, it's just beginning."
Trader Sam Emery, who started a print and workshop store called The Tree Paper gallery in the arcade just before the pandemic, said he was sad to leave particularly as his independent gallery, a separate pop-up space in the arcade, had supported local artists and high school students.
He said he had been contacting real estate agents with the hope of finding a new home.
Another tenant, Brian Hsieh, owner of Sublink computer and mobile phone repair, has now moved to Southbank at a shop called Laptop Kings after entering a business partnership.
"Some people told me they will follow me no matter where I go."
Rail Projects Victoria (RPV) said the arcade's tenants had known since November last year that major work would begin in May.
It said it had also provided support to tenants over several years including free rent since 2019 and helping secure new tenancies.
"We are currently working through the possibility of long-term tenants being able to return to the arcade after construction is finished, but we are unable to guarantee long-term tenure at this time," an RPV spokesperson said.
The pink-tiled walls are art-deco shopfronts of Campbell Arcade are heritage-listed. RPV said key heritage features of the arcade would be kept •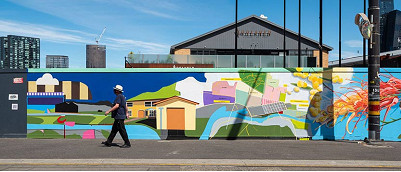 November 21st, 2023 - Adrian Doyle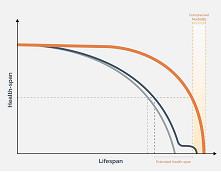 November 21st, 2023 - Susan Saunders

Subscribe
to
all
the
news
Like us on Facebook
Download the Latest Edition