Ensuring the freshest "weird and wonderful" produce is at your doorstep
Kaylah Joelle Baker | 24th February, 2022
Coming from different career fields, husband-and-wife duo Gary and Janine Hunt took on The Chicken Pantry with one thing in mind – they knew what it felt like to be market shoppers and the kind of businesses they would want to shop from.
Purchasing the small family-orientated business from "friends of friends" when it went on sale in 1997, the couple has been a part of the Queen Victoria Market for 25 years.
Proving that, through all the trials that come with running a small business during the pandemic, family, loyalty and kindness truly is what counts.
"We didn't know anything about being small business owners at the time, but we knew what it was like to be customers and we knew how to treat other people as we would want to be treated," Mrs Hunt said.
"We did this then and continue to do so, and everything else we just learnt along the way."
Being a vital part of the "lovely community" at the Market and the Dairy Produce Hall, many shoppers and stall holders have witnessed Janine's children grow up from being the kids eho once "stood on crates to serve".
"Everybody knows everyone, and I wouldn't have a day go by without somebody asking me how my kids and grandkids are," she said.
"And I know their kids too. I have gone from serving expecting mums to now having their children shop here themselves. I always find it so special."
Being a part of a loyal community, with customers "from all different walks of life and backgrounds" has been a "rewarding" experience for Mrs Hunt, but it unfortunately hasn't come without challenges.
Having to compete with major supermarkets alongside Victoria's COVID restrictions and lockdowns, The Chicken Pantry has been leaning on the Queen Victoria Market's online shopping service for support.
Operating since November 2020, Queen Vic Market Online now includes more than 3000 unique products from more than 50 independent market traders, with in excess of 220 suburbs on their delivery list.
And the team at The Chicken Pantry is well and truly onboard with the online shopping service that seems to be "a way of the future".
"The online service is good for the Market because people who can't get here or are too busy can still access the good produce that we provide for them. It's slowly building up to be a really good part of our business," Mrs Hunt said.
The service also allows shoppers to choose from a range of stores that will then have their products packed into a parcel and delivered to customers' doors in the afternoon, after being collected from the stores in the morning.
"It is affordable and accessible to everybody. Two years is a long time for people to forget about us and move on, but this has kept us in the loop," Mrs Hunt said.
We offer produce that is completely different to other stores and people that like our produce are still able to get it which is a good thing.
As a market that has always been there for Melburnians, the Queen Victoria Market is now both a place to be, as well as a place to shop online.
And The Chicken Pantry is an example as to why people choose the market for their fresh kitchen needs.
Renowned for specialty products that are hard to find anywhere else and its commitment to "sticking with the farmers [they] know well", The Chicken Pantry team has extensive knowledge of its products.
It's this kind of relationship with the farmers and shoppers which has seen Mrs Hunt being asked to judge the Royal Melbourne Show's poultry numerous times and encouraged renowned chefs to approach the countertop.
"I get very excited when customers I know love a challenge and love to cook with very different produce. And if chefs have trouble sourcing anything, they also give us a call," she said.
"People have called me with all sorts of weird and wonderful requests, and it always brings a smile to my face. Family business at the market really is a lovely thing to be a part of."
For the freshest produce delivered to your doorstep, shop online at Queen Victoria Market •
Shop online at: qvm.com.au/shop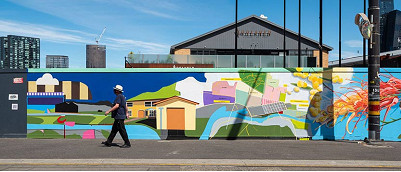 November 21st, 2023 - Adrian Doyle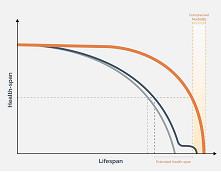 November 21st, 2023 - Susan Saunders

Subscribe
to
all
the
news
Like us on Facebook
Download the Latest Edition