"Everyone has COVID"
Rhonda Dredge | 27th January, 2022
Despite dire warnings about COVID ripping through the CBD and decimating the workforce, brave defenders of the culture are showing how to deal with it.
Max Johnson, bar owner at Whitehart in a lane off Little Bourke St, found out he was positive on Christmas Day.
He steeled himself for 10 days of isolation over the break.
But the rules changed and he was out after seven, back at the groovy outdoor music venue created out of containers by his dad.
Leona Edwards, practice manager at Collins Place Medical Centre, had booked in children for vaccines.
The vaccines never arrived so she drove down to the Austin Hospital and collected them herself.
Fourteen children were vaccinated on Friday, January 14, the first lot at the Collins St clinic.
"You solve each problem as it arises," Leona told CBD News. "It's good to have a voice."
There has been a lot of criticism of the federal government's handling of rapid antigen tests (RATs) with people queuing at Chemist Warehouse outlets in Bourke St.
Testing Victoria, just up the street on the corner of Royal Lane, was offering free RATs until 4pm each day with just a five-minute wait in line when CBD News visited.
But what is available one minute can disappear the next. The Town Hall testing site had run out soon after.
There is no need to panic if you develop COVID symptoms, medicos say. Many young people are trying to manage the disease themselves and protect contacts, creating a huge demand for RAT tests.
"If you're double vaxxed we're advising people to treat COVID like the flu," Leona said.
The trouble is that some young people have never had flu because they get annual vaccinations. Leona said the centre had been inundated with calls and emails from patients.
"They're phoning up with a croaky voice and asking what to do," she said. She's telling them to treat the symptoms.
Staff at Whitehart Container Bar are behaving responsibly even though there are rumours that night clubs are hosting COVID parties.
Kieren Calder had just returned to work after five days of isolation, missing out on shifts at the bar.
"My flatmate was a contact," he said. "She tested negative, but I stayed home just in case."
The bar was the quietest it had been since it re-opened, Max said. The dance floor is closed and there is no queue.
"It's really bizarre. It feels like everyone has COVID," he said •
Caption 1: Max Johnson hasn't forgotten how to pour a cocktail after getting COVID.
Caption 2: Leona Edwards invites kids to be vaccinated at the Collins Place Medical Centre.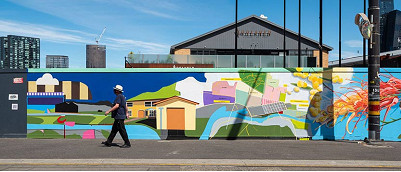 November 21st, 2023 - Adrian Doyle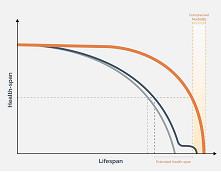 November 21st, 2023 - Susan Saunders

Subscribe
to
all
the
news
Like us on Facebook
Download the Latest Edition