Exhibition finds art in Melbourne's mundane
Sophie Berrill | 25th May, 2022
In the busy crowds of Melbourne's CBD, forgotten shopping lists stick to the soles of shoes, while discarded cardboard boxes get kicked out of the way.
Not far from a parking inspector pulling a mint out of her pocket is a man adjusting his hair in preparation for a photo, as someone else carves their initials into wet cement.
A small exhibition in Melbourne Town Hall's City Gallery From Mundane to Friday: The Art of Everyday Melbourne seeks to capture these transient moments and objects and stamp them onto the public record.
Among the exhibition works is a brick that was used to build Melbourne's first brick house, professional boxer Lionel Rose's handprint from 1972, and ceramic replicas of actual shopping lists.
Local artist Kenny Pittock curated this ephemera to paint an intimate portrait of our city.
"It's really interesting to think about how revealing some of those mundane things can be," Mr Pittock told CBD News.
The City of Melbourne originally invited Mr Pittock to curate this exhibition because of his long-held passion for the quotidian.
He's turned everything from Fruit Tingles to Nintendo 64 games into art.
"I was 15 when I first got a job at the supermarket and part of the job was to throw away the things that are left in the shopping trolley," he said.
A lot of the time it was shopping lists, and so I started to read them and collect them.
Mr Pittock often found humour and sentimentality in these overlooked lists, which told stories about their anonymous authors.
Sculpting them into ceramics for the public to appreciate could be "quite meditative".
"Clay is such a slow medium, which I really like. It contrasts directly with the shopping lists, which are written as fast as possible in many cases."
Alongside his own works, Pittock also sifted through the City of Melbourne Art and Heritage Collection to curate From Mundane to Friday.
A crowd favourite has been artist Louiseann King's brass signs from 2016.
When nearly 20,000 padlocks were removed from Southbank's Evan Walker Bridge for safety reasons, King smelted them down into the two words most engraved on the locks: Forever and Always.
Likewise, Wiradjuri artist Lorraine Connolley-Northey refashioned tin from an old house that once littered her Country to create a traditional Kooliman.
Her piece calls on recent memories of settler invasion, a message that is amplified next to Victoria's First Brick.
"They're both kind of talking about the same thing but from different perspectives," Mr Pittock said.
"You put them together to create a larger idea of history."
Until July 22, visitors can view this time capsule in the heart of the city for free at City Gallery, Melbourne Town Hall.
Click here for more information.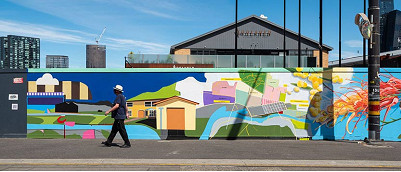 November 21st, 2023 - Adrian Doyle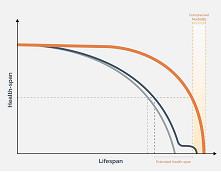 November 21st, 2023 - Susan Saunders

Subscribe
to
all
the
news
Like us on Facebook
Download the Latest Edition