Experience a "flair of unpredictability" this Melbourne International Comedy Festival
Kaylah Joelle Baker | 22nd March, 2023
Melbourne International Comedy Festival is returning from March 29 to April 23, promising once again to have the city laughing more than the year before.
And while some of the more renowned venues will prove to be key attractions again in 2023, many of the CBD's smaller venues are also creating quite the buzz.
After receiving a nomination for Best Comedy Award at the 2020 Melbourne Fringe Festival, Melbourne-based performer Dylan Cole is bringing his latest work Case Numbers to the Greek Centre.
While the title is a playful reference to the pandemic and a global obsession with case numbers, the show itself is simply based on the premise of one man trying to crack the code of an inherited briefcase.
"The idea of creating a show based around cracking a code to a briefcase was always an interesting premise to me," Dylan said.
To tell a story where an audience is constantly guessing what's inside a briefcase, before the contents are potentially revealed. I've always loved a big reveal. To try and top what has been conjured up in the imaginations of an audience.
One of the more unique aspects of the show is that it is a genre-defying meta-thriller work, that is crafted in a way where there is no defined beginning or end, and the middle is described as "entirely pointless".
"It's a cerebral, meta, absurd stand-up comedy show. A heady cross between a Beckett play, and a Christopher Nolan film. It's a show people could come back and see again, because there will undoubtedly be something they missed the first time," he said.
Case Numbers will only be part of the MICF from March 30 to April 9, so to experience a witty, well-crafted piece that is entirely left of centre, it is best to get in quick.
On the other hand, for something a little less scripted, established comedian and Melbournian Ben Lomas is returning to the Coopers Inn with Any More Questions? after experiencing much success last year with his show Any Questions?.
Described as "scripted improv meets talk show", Ben's show starts with the unexpected and continues on as an adventure, led predominately by the questions audience members are desperate to ask.
Ben was first inspired to create the show in this format after realising that some of the best and funniest moments of his expansive decade-long career were when he asked the audience members if they had any questions.
Sometimes it's the questions that allow you to open part of your life that you haven't really unpacked, and so you don't really know where the starting point is when someone asks a question
"But that's where my show is. It's loose, it's live, and it's just raw stand-up. Just a comedian being vulnerable, which I feel is my strength, so I thought I would play towards my strengths."
While the unexpected may seem daunting to some, Ben looks at it like an "adventure" which involves always trying to "keep the ball in the air", adding, "It's just straight stand-up with a flair of unpredictability."
As a comedian that works year-round across festivals, events and on television, including more recently in Just For Laughs, Ben is encouraging attendees of MICF to really embrace everything on offer – from the smaller to larger venues, and the more commonly known comedians to the emerging.
"The Coopers Inn is a great comedy hub and it's kind of rare that you can have so many awesome shows in one spot," he said.
"I also always say that people should go see someone famous who they may have seen on tv, but also to go and take a punt on someone they may have seen only once or heard on the radio once (who are making a career of it but aren't household names), and then on top of that, someone they have never heard of."
The excitement of the annual festival has already well and truly picked up, with the two major events of The Gala, hosted by Luke McGregor, and the Opening Night Comedy Allstars Supershow, hosted by Hannah Gadsby, already sold out.
Despite this, there is still much on offer. The program is jam-packed with an array of comedians from all over the globe, each with something unique to offer.
Larger venues like the Melbourne Town Hall and Comedy Theatre, will host a multitude of powerhouse comedians, such as Urzila Carlson, Dave Hughes, Wil Anderson, Anne Edmonds, Dave Thornton, and Ed Kavalee, Tony Martin, Ash Williams and Lehmo who are collaborating for Team Effort.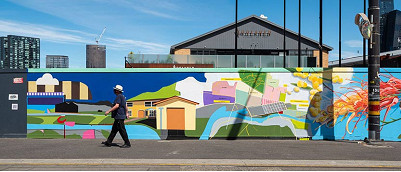 November 21st, 2023 - Adrian Doyle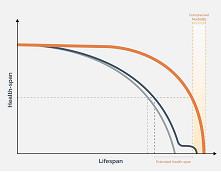 November 21st, 2023 - Susan Saunders

Subscribe
to
all
the
news
Like us on Facebook
Download the Latest Edition