Exploring the intangible through sound and screen
Kaylah Joelle Baker | 21st September, 2022
Eight emerging artists have recently completed a 12-week program with creative studio SIGNAL, and their finished screen and sound works are on display along Flinders Walk, Northbank.
The City of Melbourne studio's Screen and Sound Commissions program was set up to allow for young artists to develop digital and online works alongside industry professionals, and to showcase their talent.
"SIGNAL is leading the way in unearthing new creative talent, who will go on to contribute to our vibrant and diverse cultural sector," the council's Creative Melbourne portfolio lead Cr Jamal Hakim said.
"This is a celebration of so much hard work by our fabulous screen and sound artists who have turned ideas into reality."
The launch of the individual works started being displayed from September 9 with an outdoor projection on the side of the SIGNAL building, which will continue to be shown every night from 6pm to 10pm until October 8.
In addition to the individual works, the students were paired up to create a collaborative audiovisual work to be featured online.
Two of the emerging artists selected for the program, and who partnered up for the collaborative project, were experimental filmmaker Sofie McClure and sound artist Rebecca Bracewell.
Proud of the work that they have produced individually and collectively, both Sofie and Rebecca agreed that the program was very beneficial to developing their skills.
"This kind of experience exposes you to a lot of different artists at different stages, and to have that time to work with someone at a similar stage in their development is such a good learning experience that I would recommend," Rebecca said.
"I also really connected with my [industry professional] mentor and was really well matched because she encouraged me to just go with my gut, think about it more conceptually and think about different aspects in a way that I hadn't before."
In the weekly classes, students were required to show their work in its vulnerable uncompleted stages, and received feedback from not only their own mentor but also the other students' mentors.
This process of seeing other artists' work also gave the students a clear idea of who they thought they would work well with for the second project.
While Rebecca works with sound design and composition to creatively explore her experience with hearing loss and having hearing aids, Sofie is drawn to sensory elements of film and seeing it as a multi-sensory work over just a visual medium.
Working together using their unique skills and ideas, they created a short film called Fugue which explores a series of poetic exchanges in an attempt to capture something inherently fleeting and intangible; a rainbow.
"For us the process of making it was really important to what it became, because we would send a letter to each other about a certain colour and the other person would respond. Rebecca would respond with sound, and I would put imagery over the top, then vice versa," Sofie said.
"It became this real kind of correspondence for both of us, that really shaped the way we would think about colour and the way we would make the video."
"It's quite a personal piece and we really opened up with one another using colour as a springboard of thinking about all sorts of emotions and memories."
The other screen and sound emerging artists selected from the 55 proposals submitted during the application process were Li Xing Yu, Amy Manson, Carmen Yih, Monique Gawne, April Guest and Fetle Wondimu Nega.
The screen artists were mentored by Devika Bilimoria, Corinna Berndt, Eliza Hutchison and Aaron Christopher Rees, and the sound artists by Bridget Chappell, Yeo Choong, Fayen D'Evie, and Thembi Soddell. •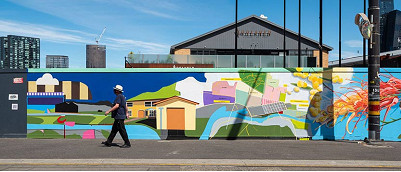 November 21st, 2023 - Adrian Doyle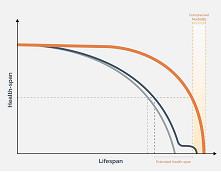 November 21st, 2023 - Susan Saunders

Subscribe
to
all
the
news
Like us on Facebook
Download the Latest Edition