Fears bicycle theft from apartment buildings "increasing rapidly"
By Brendan Rees
Concerns are growing because of bicycle thefts from city apartment buildings and car parks "increasing rapidly", despite more people working from home.
New research undertaken by Bicycle Network has revealed the City of Melbourne topped the list when it came to reported bicycle thefts in 2020 with 1298 reports.
Yarra was the second highest local government area for bicycle thefts, with 558 reported last year, followed by Port Phillip (517).
However, Melbourne ranked second behind Brunswick with the most bicycles stolen per 100,000 people in 2020 – with St Kilda nudging out Carlton for third spot with the highest amount of thefts.
Alarmingly, bicycle thefts state-wide from flats, units, and apartments have grown at a rate of 40.7 per cent each year – despite Melbourne's 112-day lockdown last year.
Streets and footpaths also remain a hotspot for thefts across the state with more than 1000 bikes reported stolen last year, followed by front yards (856) and carparks (791).
But it was thefts from apartment buildings and car parks that had concerned Bicycle Network which it said reports were "increasing rapidly".
Overall, the report showed bicycle thefts had jumped by 81.2 per cent during the past 10 years across the state – an average of 20 bikes stolen every day compared to 11 in 2011.
However, Bicycle Network said lockdowns had been having an impact with thefts reported at railway stations, shopping complexes and schools all dropping in 2020.
Only nine per cent of reported bike thefts were solved by police, according to the report. But with reports of thefts increasing, police were making more arrests.
Bicycle Network chief executive Craig Richards said the lack of secure bike parking facilities made it easier for opportunistic thieves to pounce.
"Thefts happen when people can't lock their bike up in a secure or safe setting. If someone with sticky fingers sees an easy score, they'll take it," Mr Richards said.
"Schools, public transport stations, workplaces and shopping centres should all have dedicated bike lock-ups while bike hoops on the street should be placed in highly-visible places with lots of foot traffic."
"The ability for bikes to be quickly dismantled and sold to a big second-hand market makes recovering stolen bikes and catching thieves difficult."
Melbourne Lord Mayor Sally Capp said the best protection against bicycle theft was a good quality lock and making use of one of the thousands of bike hoops across the city."
"We're continuing to deliver new bike facilities right across the municipality as part of a range of City of Melbourne infrastructure developments," she said.
"We encourage anyone whose bike has been stolen to contact Victoria Police immediately."
Bicycle Network provided the following tips to keep your bicycle secure:
Using a hardened D-lock that cannot be snipped apart by bolt cutters
Always lock your bike whether you are out or at home.
Avoid leaving your bike parked on the street overnight or for extended periods of time.
If you use a ride recording app such as Strava you should be careful not to highlight the location of your home.
If your bike is stolen you should immediately report it to police.
Take photos of your bike and record details of its make, model, year, colour, and serial number (in case of theft). •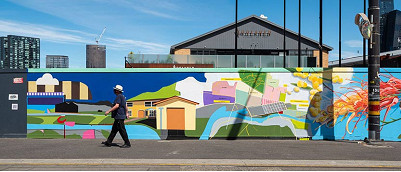 November 21st, 2023 - Adrian Doyle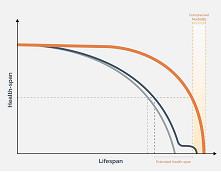 November 21st, 2023 - Susan Saunders

Subscribe
to
all
the
news
Like us on Facebook
Download the Latest Edition