Fifteen arrested as police swarm city in safety operation
Brendan Rees | 26th July, 2023
A woman wielding a knife is among 15 people to be arrested following a three-day police safety blitz in the city.
Victoria Police saturated the CBD patrolling busy areas including public transport hubs as part of Operation Broom, which ran from July 11 to 13.
It saw 50 officers per day targeting persons of interest or those with outstanding warrants in relation to robberies and thefts, while also cracking down on drug crime and anti-social behaviour.
The 15 arrests were for outstanding warrants, and drug possession and weapon offences, while 78 infringement notices were issued for traffic offences.
Among those arrested was a 37-year-old woman who approached police brandishing a knife at Melbourne Central about 3pm on July 11.
Police said the woman allegedly tried to walk away while throwing a knife to the ground.
They attempted to stop her when she allegedly became aggressive and produced another knife before officers used capsicum spray and arrested her, police allege.
She was charged with weapon offences and resisting arrest and will appear in court.
As part of the operation, Passive Alert Detection dogs were also called in to sniff out anyone carrying illicit drugs, which saw four drug offences identified.
Highway Patrol units using automatic number plate recognition technology checked 725 cars – 70 of which were intercepted with one drunk driver being caught.
The operation also involved uniform and plain clothes police together with specialist resources from the Public Order Response Team, Mounted Branch, Transit Safety Division, and the Dog Squad.
Melbourne Acting Inspector Colin Provan said, "Our goal is to always increase safety for those who live, work and visit Melbourne."
"Operation Broom aimed to prevent crime, target offenders, and improve overall safety in the city. This work in the city will not stop."
Anyone with information about criminal activity is urged to contact Crime Stoppers on 1800 333 000 or crimestoppersvic.com.au •
Caption: Police patrol the streets during an operation to boost safety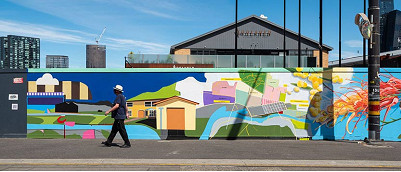 November 21st, 2023 - Adrian Doyle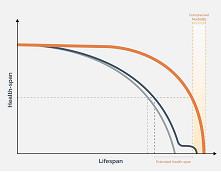 November 21st, 2023 - Susan Saunders

Subscribe
to
all
the
news
Like us on Facebook
Download the Latest Edition