Fifth CBD precinct group emerges
By Sean Car & Brendan Rees
A new CBD-focused precinct association, representing businesses in the growing "city north" catchment, will soon be established with the support of the City of Melbourne.
The Melbourne City North Business Association (MCNBA), encompassing Elizabeth St, from Lonsdale to Victoria streets, as well as surrounding areas, will seek to give a louder voice to the area's growing community of businesses and entrepreneurs.
Led by inaugural president Christina Zhao, the new precinct group is already understood to have around 100 members and that list is expected to grow as it looks towards ramping up its operations in 2022.
Open to businesses from a range of key destinations such as Emporium, QV Melbourne and Chinatown, the City North business group will also have a strong focus on providing a "younger" and "fresher" face for the city's Asian business community.
Ms Zhao told CBD News she hoped the association could work collaboratively with arts, sports and commercial sectors to help bring people back to Melbourne.
"The MCBNA was established to unify business members in the precinct area in order to establish a platform for innovation, communication and information sharing while navigating the complex landscape of the post COVID-19 recovery stage," she said.
"We also further aim to assist the whole district in marketing, research, government liaison and advocate for activities so all members can benefit from strategic planning based on evolving trends and demographics in the years beyond."
The MCBNA joins the CBD's four other precincts established through the City of Melbourne's business precinct program – City Precinct Inc., Collins Street Precinct, Greek Precinct Association and Chinatown Precinct Association.
The council's business and global opportunities portfolio lead Cr Kevin Louey said the new association represented an "energetic" and "emerging" area of Melbourne.
"A precinct association plays an important role in bringing together stakeholders to share information, generate ideas and initiatives, and promote the precinct and its members," Cr Louey said. "The City of Melbourne currently provides financial support to 10 precinct associations, including the newly-established Melbourne City North Association."
"The Melbourne City North precinct area represents an energetic and emerging area of Melbourne, with a large student community and the soon to be constructed Metro Tunnel station. This area has not previously been specifically represented by a precinct association."
"The City of Melbourne will continue to work closely with these established precinct associations, to leverage energy, ideas and programs to support local traders."
The council has provided funding to eligible trader groups through its business precinct program since 1999.
More than $830,000 has been allocated to 10 recognised precinct associations through the program this financial year. The council said these associations collectively represented nearly 1300 Melbourne businesses.
CBD News will provide more information on the emerging precinct and its members in the October edition. For all enquiries email: [email protected]

Bill Morton, manager of The Paperback Bookshop, says the lockdown has been tough but thanked their loyal customer base for their support.
Businesses hurt amid "devastating" lockdown
While news of the City North precinct group comes as welcome news to the CBD's business community, Lord Mayor Sally Capp says the state's sixth lockdown "is having a devastating impact on city businesses" as more shop owners weighed-up whether to "close up for good".
"Even the most resilient of small business owners are struggling to stay positive and prepare themselves for bounce back six," she said.
It comes as CBD News spoke to several businesses who said they were on their knees without JobKeeper for employees, while others spoke of temporarily closing their doors as trading had not been viable under COVID restrictions and foot traffic had been reduced to a trickle.
Bill Morton, manager of the popular The Paperback Bookshop in Bourke St, said like many small businesses they too had endured "tough conditions".
"You can see the tangible results of the lockdown in terms of businesses who haven't made it," he said of neighbouring shops.
"We're just trying to get through it as best we can. Each time it [lockdown] happens and each time it's extended it gets a bit more difficult. A big part of our base is not local – it's office workers who are not coming into the CBD."
"Each lockdown we're down by between 75 and 80 per cent. It's not sustainable unfortunately," Mr Morton said, but added they were grateful to have kept staff, while continuing to serve customers through click-and-collect and phone orders.

Lawrence Laphouras, who runs Andrew's Bread Shop at Queen Victoria Market, has had to temporarily lay off staff just to survive.
Lawrence Laphouras, who runs Andrew's Bread Shop at the Queen Victoria Market, said he was forced to work on his own "because I can't really afford to pay any wages".
"We can only rely on locals," he said but even then, foot traffic during weekdays was "completely dead". He said while the market's management "have done all they can" including rent relief "everyone is running out of money – what can you do?"
John Gleeson, owner of Your Personal Dry Cleaner in Collins St, said he saw six customers in one day – well down on the 50 to 80 customers he and his wife used to serve per day before COVID hit Australian shores.
"I'm sort of out of savings now," he said. "We're only open for four hours in the middle of the day and usually one of us comes in because it's really just a few pick-ups."

John Gleeson and his wife wait for customers at their shop in Collins St, Your Personal Dry Cleaner.
Mr Gleeson said fortunately he had received a government cash grant of $2800 – which he conceded didn't go far but "it means I'm not building up a whole pile of debt".
Angelo Labrador, owner of bakery-café Brick Lane Melbourne in Guilford Lane, said his store had remained open for takeaway and deliveries.
"We've been able to continue trading so the stretch hasn't been too hard but it's always tough not having people in the store" he said, but added he was grateful to have kept staff on and get government support "where we can".
"It's hard for people in the city. We're still here, still open so we encourage takeaway."
In the Chinatown precinct, the Chinese Valentine's Day celebration (that was to be held on August 14) became the latest event to fall victim to the impact of the lockdown.
"They're hoping when things ease and with the support of the City of Melbourne and the state government there's something to look forward to but it has really hit them hard," Eng Lim, vice-president of the Chinatown Precinct Association said of their business owners.
Ms Lim said they were now holding out hope to host the Chinatown Melbourne mid-autumn festival in October which will feature stage performances, a lantern parade, lion dancing and gift giveaways.
Depending on the lockdown being lifted, the Chinatown Precinct Association had also hoped to launch a travel and dining voucher scheme for regional Victorians in a bid to lure more visitors to the city and "rediscover the flours, sights and passions of Chinatown Melbourne".

Queen Victoria Market CEO Stan Liacos said the continued lockdown had been "devastating and heartbreaking" on the market with many traders "close to the bone financially".
"Simply, it is just extremely difficult for our traders economically mainly because of the five-kilometre restrictions limiting the number of people who can visit the market," he told CBD News.
"The financial impact on our 600-plus trader community continues to be devastating and as such, we are continuing to be very generous with our support both financially and through our free business mentoring program."
"But our support can only go so far because we must also remain viable as a company so we can service our traders and customers."
"We urge inner city residents to support their local market at its greatest time of need in its over 140-year history. For those who can't get into the market we encourage you to support our traders by having market produce delivered to your door via our online platform QVM online."
A Collins Street Precinct Group spokesperson said many of its members were "doing it tough" with extended lockdowns impacting foot traffic in the CBD.
However, the precinct group encouraged Melburnians to visit their local eateries within the precinct "to check and see if they can purchase gift cards or buy products online to support these businesses".
Meanwhile, the Lord Mayor said the quickest way out of lockdowns was "for every Melburnian to do the right thing and follow the health advice" and to get vaccinated.
This sentiment was echoed by Victorian Chamber of Commerce and Industry Chief Executive Paul Guerra who said, "our greatest chance of victory in the fight against COVID-19 and the lockdowns and hardships that come with it, is the vaccine" •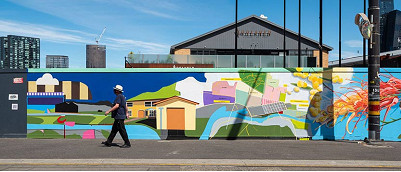 November 21st, 2023 - Adrian Doyle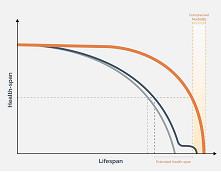 November 21st, 2023 - Susan Saunders

Subscribe
to
all
the
news
Like us on Facebook
Download the Latest Edition