Fire scare for 171-year-old heritage home
By Brendan Rees
Melbourne's oldest home has been spared serious damage after a fire broke out at the rear of the 171-year-old building.
About 20 firefighters were called to the building on King St – once home to Russell's Old Corner Shop – at 9.50pm on July 30 following reports of a house fire.
Crews arrived within two minutes before discovering a shed was ablaze at the rear of the two-storey brick home, a Fire Rescue Victoria spokesman said.
An assembly of appliances including four pumpers, a rescue unit, and three specialist and support vehicles brought the fire under control in just under half-an-hour.
Victoria Police confirmed they were investigating the incident but at this stage the fire was not being treated as suspicious.
Bill, a witness, who asked not to use his surname, said he saw police tape cordoning off the scene as well as crews in hazmat suits cleaning up outside the building.
Built in 1850 on the corner of King and La Trobe streets, the heritage-listed building dates back to Melbourne's pre-Gold Rush era, and is valued at around $4 million.
Owner Lola Russell, who celebrated her 99th birthday this month, lived in the old cottage from the time she was an infant.
But the former actress known as the "queen of King St" had been forced to put her beloved home up for sale as she was now in full-time care.
Her nephew Owen Dixon expressed his relief that the historic building had not been impacted by the fire which he understood was sparked by someone who had broken in and was "camping in the backyard".
"Fortunately, the building is not damaged at all ... other than where they physically broke a door which is being fixed," he told CBD News.
"It's literally just damage to a cupboard and things outside," he said, including a toilet in a weatherboard enclosure but "nothing historical".
Mr Dixon said the cement-rendered brick building had been listed for sale since April and hoped the City of Melbourne and the state government would "be involved in the purchase process".
"It's going to require a lot of love and money – it's beyond my aunty who literally lives on a pension," he said.
"We just can't leave it in the state of limbo any longer … it just needs a loving new owner who has got the resources to take it to its new phase in life."
"The building has constantly been made secure and safe but simply there's been no money left over for restoration work."
In recent months, there had been a number of break-ins at the property including the theft of an antique stove.
Squatters have also come and gone from the cottage that Lola and her late husband George Dixon once used for tea and luncheons for guests and as a small corner store until 2017.
A Victoria Police spokeswoman said local police were aware of the break-ins and squatters using the building and "have increased patrols in the area".
Allard Shelton in Melbourne has been appointed as the sales agent with expressions of interest being sought.
"It's a beautiful historical building needing an owner who can bring it back to its glory," Mr Dixon said.
He said the family hoped to find a buyer who had the "passion to restore the building and just for it to find its new lease of life".
Debra Van Ommen, a friend of Lola and George, said she was "absolutely devastated" to hear the news of the fire.
"I've been so upset I haven't been able to bring myself to go there and look," she said.
Ms Ommen said she was disappointed that the City of Melbourne had had the chance to buy the building and restore it but did nothing.
"Melbourne City Council have wasted money on other things and a shame on them for not purchasing the property when they were given the opportunity," she said, adding an idea pitched two years ago to "turn it into a beautiful old tea room" would have been a fitting proposal and drawcard for visitors as it would be only a block away from the new Ritz-Carlton Hotel and new apartments.
"It's a piece of Melbourne's history; it's the oldest shop and dwelling in the whole Melbourne CBD."
A City of Melbourne spokesperson said it had previously funded engineering reports and emergency building works to keep the building and surrounding area safe.
"We continue to be available to support the owner as they explore options for the sale of the property," the spokesperson said.
Allard Shelton director Patrick Barnes said the sale of the historic building had so far attracted "very solid interest" and were "expecting a good result".
"We'll find a new owner for it … there are a lot of people who enjoy the renovation process, particularly working with historic buildings," he told CBD News as the marketing campaign neared completion.
"I think in fairness, everyone – the city council, the heritage bodies, the citizens of Melbourne – would love to see it refurbished and fulfil a useful purpose."
National Trust chief executive Simon Ambrose said it was important the building was protected and any major alterations or new development on the site would be subject to approval.
The house has had only two owners and is included in the Victorian Heritage Register •
"It's a property that's crying out for renovation and revitalising it and working within the constraints of heritage and returning it to its former glory."
"We will advocate for the ongoing protection of the building through any future planning processes," he said.
The house has had only two owners and is included in the Victorian Heritage Register.
Caption: Firefighters battle the blaze at the historic building. Photos: 7NEWS.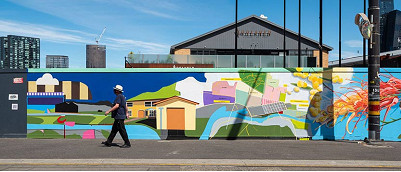 November 21st, 2023 - Adrian Doyle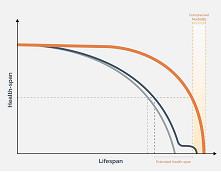 November 21st, 2023 - Susan Saunders

Subscribe
to
all
the
news
Like us on Facebook
Download the Latest Edition