Five reasons why strata communities get involved in water leak disputes
Rochelle Castro | 22nd June, 2022
To those of you who were previously involved in water leak disputes in your development, you would know that these types of issues get quite complex. Do strata communities have to get involved in owner-to-owner water leak disputes?
Unfortunately, most times they do. This particular blog provides clarity on the five reasons why strata communities get involved in water leak disputes.
1. The water leak originates from common property
That's quite clear. If the water has come from common property, the strata community would be involved in the water leak dispute.
2. The water leak could have originated from private property, but also runs through to common property and has reached another private property
This is where the water leak dispute becomes quite complex, although even if the leak did not originate from the common property as long as it has run through the common property, unfortunately, the strata community would have to be involved in the dispute.
3. The aggrieved owner of the water leak has filed a complaint to the strata community and wants it to enforce its rules or bylaws to resolve the issue
This is just like any other issues or complaints raised by any owner or occupier. But it's important that the strata community make an informed decision as to whether it will enforce the rules. But in our view and experience, it's important that where a water leak dispute is contained in a complaint, the strata community ought not to ignore it and make a determination on the enforcement of its rules or by-laws.
4. The strata community could be denied of strata insurance renewal claim or permanently be denied of a claim relating to water leak damages
This is ultimately a disaster for the strata community where they have been ignoring water leak issues between owner to owner, or where water leak disputes have been raised by occupiers to the strata community. Unfortunately, there is a possibility that the strata insurer would deny claims to the strata community that relates to any water leak disputes. The strata community should definitely be involved in these disputes so as not to face a disaster with insurance problems.
5. The integrity of the building could be compromised if the water leak issue is not resolved as early as possible
Acting reasonably and acting timely is important for a strata community because if a strata community ignores water leak issues within a building, it could have a significant impact on the integrity of the building and could compromise the safety of its occupiers and investors. So, it's important that the strata community is involved in such water leak disputes.
These are the five reasons why strata communities get involved in water leak disputes.
If you need legal protection about a water leak dispute, contact Rochelle Castro of RC & Co Lawyers at [email protected] or 1300 072 626.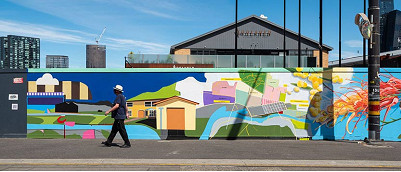 November 21st, 2023 - Adrian Doyle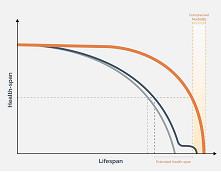 November 21st, 2023 - Susan Saunders

Subscribe
to
all
the
news
Like us on Facebook
Download the Latest Edition