Fresh face brings new energy to Melbourne for the Liberal Party
Sean Car | 25th January, 2023
Evan Mulholland is Melbourne's new Member in the Upper House of the Victorian Parliament, and he represents a fresh voice for both his local constituents, as well as for the Victorian Liberal Party.
Mr Mulholland assumes one of five positions as Member for Northern Metropolitan, one of which was previously held by Reason Party leader Fiona Patten, who missed out on a third term in the seat following November's state election.
He's joined by Sheena Watt (Labor), Victorian Greens leader Samantha Ratnam, Enver Erdogan (Labor) and Adem Somyurek (Labour DLP).
While the Liberals suffered another landslide loss, Mr Mulholland's election to the Upper House, as well as the re-election of the party's new moderate leader John Pesutto in the seat of Hawthorn, signals a new era for the right side of politics in Victoria.
Representing the new emerging face within the party, Mr Mulholland, who has a background in community theatre and served as president of ARC Theatre Company, used his maiden speech to parliament in December to "fight for the arts".
"Community arts organisations are the lifeblood of communities, providing joy and meaningful social interaction to so many people, particularly young Victorians," he said, while slamming the amount of taxpayer dollars that are spent on sporting clubs compared to the arts.
"While the political class rolls out the pork barrel to sporting clubs, community arts organisations are not even getting the crumbs off the table."
"This is not to dismiss the important role that community sporting clubs play, but community arts organisations create a form of entertainment and community involvement that is a step beyond the extra bain-marie for the local cricket club. It is about time government policy reflected this."
Mr Mulholland has an extensive background working as a consultant in the technology sector, and served in numerous advisory and communications roles within government, including for former Liberal Ministers Matthew Guy and Mitch Fifield. He lives locally with his wife Brigid, son Teddy, and dachshund Gavroche.
As for local issues, he told CBD News that he was keen to connect with as many within the communities of inner-city Melbourne as possible, irrespective of the topic or his stance, as he seeks to be a voice for everyone in the seat of Northern Metropolitan. •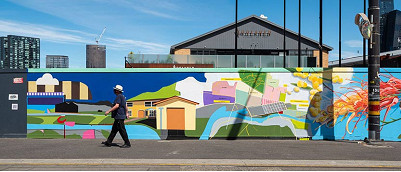 November 21st, 2023 - Adrian Doyle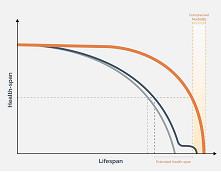 November 21st, 2023 - Susan Saunders

Subscribe
to
all
the
news
Like us on Facebook
Download the Latest Edition