"Get on with the job": Greater push for injecting room as health teams face more CBD overdoses
David Schout | 22nd February, 2023
Pointing to new data that revealed an increase in heroin overdose deaths, Cohealth says some "would still be alive" if a safe injecting facility was available in the CBD.
Health outreach teams in the CBD have responded to an increased number of overdoses in recent months as new data revealed Victorian heroin overdoses had increased after a drop during COVID-19.
In response, one of Australia's largest not-for-profit community health organisations said it was "heartbroken" at the number of "preventable" deaths, arguing that the state government needed to "get on with the job" of opening Victoria's second supervised injecting facility, long slated for the CBD.
On February 10 the Coroners Court of Victoria released a snapshot of Victorian overdose data for the eight quarters from July 2020 to June 2022, which showed that 68 and 64 people lost their lives, respectively, in the first two quarters of 2022 to heroin overdoses.
This represented a jump of more than 33 per cent, compared to an average of 42 deaths per quarter across the preceding six quarters.
While the data was Victoria-wide, Cohealth CEO Nicole Bartholomeusz said it reflected the on-the-ground experience of its City Street Health outreach team, which operates in the CBD seven days a week.
"Our CBD street outreach team has responded to more overdoses in recent months as people return to the city, a trend that shows no sign of reversing," she said.
"We are heartbroken about the number of lives that continue to be lost from drug overdoses, especially because we know that if a supervised injecting service was available, those people would still be alive."
In the strongest comments yet from Cohealth, Ms Bartholomeusz made it clear that the Andrews Government — now years behind its original plans for a second site to help North Richmond deal with demand — had to get moving.
"We know that supervised injecting services save lives and connect people to support and treatment, so let's get on with the job of opening the next one," she said.
"What the coroner's data tells us is that despite the pandemic, people are still using drugs and dying from preventable overdoses."
When we see increases in people dying from entirely preventable causes, we expect our governments to respond, and drug overdoses should be no different.
When the government first announced in July 2020 that it planned to open the state's second medically-supervised injecting facility — a hygienic place where people can inject drugs in a supervised health setting — it nominated Cohealth's facility on Victoria St as its preferred site.
However, the option was eventually removed after strong pushback from the City of Melbourne due to its close proximity to vulnerable residents and the Queen Victoria Market.
Victorian State Coroner Judge John Cain said the new data — which also revealed that men accounted for more than two-thirds of overdose deaths across the period — would inform crucial future decisions.
"Drug related harms are complex and constantly changing — such issues cannot be countered without up-to-date information about drug prevalence and use in the community," he said.
"By regularly sharing updated overdose data, the Court contributes to government and community understanding of how drugs use is occurring, where resources may be needed and by whom."
Shifting patterns?
A long-awaited report from former Victoria Police commissioner Ken Lay — first commissioned in July 2020 and which will include advice on where the safe injecting facility should be located — was pushed back again in August 2022.
The government said the reason for its latest delay was due to changes in drug consumption during COVID-19.
"The pandemic has significantly changed aspects of the CBD including population, foot traffic, drug harms and homelessness patterns," a government spokesperson told CBD News at the time.
"This includes the types of drugs people buy, and where they consume them."
However anecdotal evidence and data suggested that, from a numbers standpoint, things were returning to pre-COVID levels.
Ms Bartholomeusz noted that seven-days-a-week street teams had responded to increased overdoses in recent months in a trend she said, "shows no sign of reversing".
Further, the Coroners Court report showed that 132 people had died of heroin overdoses in the first half of 2022.
This meant 2022 was on track to surpass any year in the decade prior to COVID-19 for the highest annual rate of heroin-related overdose deaths.
In 2017, the worst year on that metric, there were 220 deaths.
While the report said this figure was "particularly high", it did note that the number could "a temporary 'spike', rather than an emerging trend".
The government has said Mr Lay's work was expected to be finalised in early 2023.
Should the government stick to this timeline and a public announcement follows, CBD residents could finally be informed of the facility's location in the coming months.
Australia has just two supervised injecting facilities; in Sydney's Kings Cross (opened in 2001) and in North Richmond (in 2018).
They are designed to benefit vulnerable and marginalised people who inject drugs and are particularly aimed at people who inject drugs in public settings.
In early 2020 an independent expert panel found that the North Richmond site had saved at least 21 lives in its first 18 months and thwarted 271 "extremely serious overdose incidents"
It concluded that North Richmond required help dealing with demand, and that the next location should be within the City of Melbourne.
After the government opted to scrap Cohealth's Victoria St facility, it has since been heavily suspected that the former Yooralla building at 244 Flinders St, which it purchased in 2021, was its new preferred site.
This, however, was yet to be confirmed. •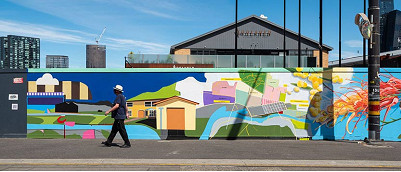 November 21st, 2023 - Adrian Doyle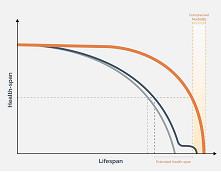 November 21st, 2023 - Susan Saunders

Subscribe
to
all
the
news
Like us on Facebook
Download the Latest Edition