Government roadmap offers "glimmer of hope" but traders fear they won't survive extended lockdown
By Brendan Rees
Melbourne Lord Mayor Sally Capp says Victoria's roadmap out of lockdown offers "a glimmer of hope for traders", with the city having been the "hardest hit in the nation".
Premier Daniel Andrews said the lockdown was expected to end by October 26 when 70 per cent of Victorians were fully vaccinated against COVID – with pubs, clubs and entertainment venues to open to outdoor dining but restricted to 50 fully-vaccinated people.
Cr Capp welcomed the news, which she said "outlined the first few important steps towards reopening".
But she said the council was "doing everything we can to get Victorians vaccinated as soon as possible so we can bring forward the steps in the roadmap".
"We are determined to turn the city inside out by bringing indoor hospitality and trading outside onto our beautiful streets so that traders can welcome back more patrons and customers sooner," the Lord Mayor said.
"We look forward to more information regarding the reopening steps beyond December."
"This will be integral for businesses going forward so they can look forward to operating more normally. We are also seeking clarity for the arts sector, such as theatres, museums and galleries."
Under the roadmap, pubs, restaurants, and cafes would open for seated service only with up to 150 fully vaccinated people inside and 500 outdoors when the state reached 80 per cent double doses around November 5.
All retail would also reopen as would hairdressing salons for fully-vaccinated people.
Tom Sinclair, operations manager of Mejico Tequila Bar and Restaurant and INDU Dining in the CBD, which are both currently open for takeaway, said while he welcomed a roadmap out of lockdown, it was also "frustrating" as they would not be able to reopen both their restaurants when Victoria hit 70 per cent double vaccination because they didn't have outdoor dining.
"We're just looking forward to getting back open and getting all our staff back – which has been an absolute nightmare for them," he said, which he had hoped would happen by November.
Asked how he felt about managing customers who needed to be double-vaccinated before entering, Mr Sinclair said, "It's just something we have to do, it's not ideal but it's the world we live in these days".
City of Melbourne Cr Jason Chang, who runs a Japanese grocery store and restaurant called Calia Emporium on Lonsdale St, described the months-long lockdown as "absolutely horrible" and was disappointed the roadmap out of lockdown "doesn't go far enough".
"Businesses were hoping to see bigger steps in reopening like much of the rest of the world has done," he said. "But we are left with small steps forward with many businesses not being able to withstand another six weeks of closures."
"Every business owner I have spoken to is at the maximum mental exhaustion. A lot are just throwing in the towel now."
Cr Chang said revenue at his shop was down 90 to 95 per cent of normal trade and was only staying open "to literally keep our staff employed".
Also left heartbroken was hairdresser Melanie Horwood who was forced to close the doors of her beloved hair salon in Little Bourke St after 23 years.
"I just wasn't making any money, there was no point having the lights on," the former owner of Picone Hair said after officially closing up on June 30.
"It was actually more feasible for me to terminate my lease and just move out."
While she was grateful for the support of her landlord who didn't charge her rent, Ms Horwood said the extended lockdown "basically put the nail in the coffin".
"I've got to look at other avenues where I can pick up customer service work that aren't affected by COVID," she said.
"I think for me my time owning a business is probably done and dusted."
Charlyne Manshanden, executive officer of the Collins Street Precinct Group, said the "more clarity that our members and businesses have to enable them to plan ahead and be prepared, the more successful their re-opening will be".
Victorian Chamber of Commerce and Industry chief executive Paul Guerra criticised the roadmap, saying "Victorian businesses wanted a pathway to prosperity, but instead we got a roadmap with roadblocks". •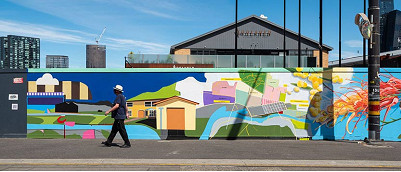 November 21st, 2023 - Adrian Doyle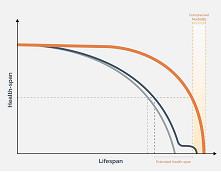 November 21st, 2023 - Susan Saunders

Subscribe
to
all
the
news
Like us on Facebook
Download the Latest Edition