"Green shoots" in city's economy: new openings, traders enhance offerings and hotel bookings up
Brendan Rees | 23rd August, 2023
Building permits for retail and hospitality works have doubled during the past year, while hotel bookings are also on the rise, new data shows, indicating a reinvigorated confidence in the city's economic recovery.
Economic analysis compiled by the City of Melbourne revealed more than 50 businesses applied to upgrade their retail and hospitality offerings in May this year – up almost 90 per cent on the 27 applications at the same time last year, and trending towards pre-pandemic levels.
Hotel bookings were also up 23 per cent on pre-pandemic levels, with more than 18,000 hotel rooms booked in May compared to 15,000 in 2019. However, supply continued to exceed demand.
The council's data, taken from its "Economy Snapshot", an activity guide launched earlier this year showing daily spends and average pedestrian activities, also showed foot traffic in the CBD was now busier on Sundays.
Evening and weekend activity had also increased significantly while the weekday-workday level had experienced a downward trend.
Leading consumer spending were the tourism and entertainment sectors, but some areas were slower to recover, such as hairdressers and beauty businesses, which had seen a five per cent drop in spending compared to 2019.
However, overall, Deputy Lord Mayor Nicholas Reece said the latest economy analysis had signalled "plenty of cause for optimism" with "green shoots everywhere".
"The Melbourne economy is going through a period of extraordinary transition as new work and transport patterns result in significant changes in consumer spending patterns," he said.
"Two years ago, we were the most locked down city in the world, now there are green shoots everywhere with a huge jump in building permits for hospitality and retail businesses with consumer spending particularly strong, despite the downward trend nationally."
I've never seen so many new restaurants and bars opening; even by Melbourne standards this is out of the box.
Among those to have recently launched a hospitality business in the CBD is Kan Eang, a Thai restaurant situated at 306 Flinders Lane, that pays homage to family recipes intertwined with contemporary Thai flavours and cooking techniques.
The venue is operated by siblings May and Nat Pongvattanaporn, the children of former owners of Thai Culinary and Raan Kan Eang on Elizabeth St.
Thai restaurant Kan Eang at 306 Flinders Lane is one of a number of new businesses to open recently in the CBD.
"It's been an absolute pleasure opening Kan Eang alongside my brother and parents. We're [my brother and I] both very fortunate to be guided and supported by our parents, as well as warmly embraced by Melburnians," co-owner May Pongvattanaporn said.
"We're finding we're starting to establish regulars and in turn are always pleased to be greeted with warm, new faces. With this kind of support, we can only continue to grow!"
Kan Eang offers an array of unsung Thai dishes and showcases a range of family favourites that you'd be pressed to find elsewhere in Melbourne. Find them on Facebook (facebook.com/raankaneang) and Instragram (@kaneang.melbourne).
Cr Reece said the Economy Snapshot was designed to give city traders the data and insights they need to take their businesses to the next level, "and it's proving incredibly successful".
"Since its [the Snapshot's] launch, hundreds and hundreds of businesses have accessed the tool – a clear sign our traders are keen to embrace the city's new rhythm."
However, while he said it was pleasing to see key economic indicators trending upwards, Cr Reece acknowledged the city's economy had some "ongoing challenges", with the council doing everything to help small businesses.
This included initiatives such as Invest Melbourne and the Business Concierge Service, "making it easier to do business by cutting red tape and attracting new investment to boost confidence in our city".
In other boosts to the economy, night-time events and activations had proven to be a popular drawcard for visitors, with a 24 per cent increase in night-time activity across the city in June with events such as RISING and the Queen Victoria Market Winter Night Market. •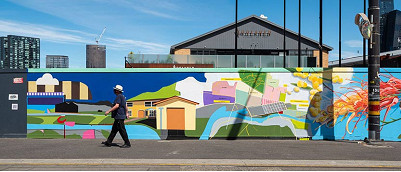 November 21st, 2023 - Adrian Doyle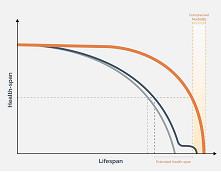 November 21st, 2023 - Susan Saunders

Subscribe
to
all
the
news
Like us on Facebook
Download the Latest Edition