Greens and tenants join forces to save Nicholas Building
Rhonda Dredge | 27th April, 2022
The CBD's premier artistic hub, the Nicholas Building on Swanston St, is still under threat with no clear message coming from the agents about its sale.
The building houses more than 200 small artistic practices with new ones opening nearly every day.
Just three weeks ago a second-hand book shop opened on the fourth floor.
But there are no assurances about the future of the building with an attempt by the Greens to have it purchased by the state government rejected in Parliament in March.
Greens MP for Melbourne Ellen Sandell was on the campaign trail last month to save the building.
"I wouldn't call it an old growth forest but there's an ecosystem in here," she said. "It's bigger than the sum of its parts."
She said the building needed to be protected for the common good. "I want to make the future of the building an election issue."
The Nicholas Building was put up for sale last October with expressions of interest invited in the region of $80 million.
Director of Allard Shelton, Joe Walton, told CBD News that an announcement would be made in December, but the building is still on the market.
Another bidding round is believed to have just been completed and according to the Nicholas Building Association co-director Dario Vacirca, the owners want the building to retain its current purpose.
"We've had due diligence by the City of Melbourne and investors ready to meet most of the price," he said. "We're calling on the state government to contribute the rest."
Ms Sandell estimated that the shortfall would be less than $10 million. So far, the state government has not responded positively to the proposal.
Mr Vacirca concedes that the current commercial model works well, and that originality and self-determination are the hallmarks of the building, but he is worried that new owners will turn it into apartments.
Joseph Gleeson moved into a room on the fourth floor to write poetry. Three weeks ago, he decided to sell second-hand books from his room to help pay the rent. All books are price at $7.50.
He doesn't have a business plan. His ideas are mainly literary. He can tell you that Ali Smith, one of his authors, was in a poetry group and that it's hard to get books by Kafka, Camus, Dostoevsky and Marquez who are his biggest sellers.
Since Complete Works closed on the first floor not long before the lockdown, there has been a gap in the CBD's lit culture.
Sticky Institute, the beloved zine publisher, has also moved in from the Campbell Arcade, bringing the building's total to three bookshops and one library.
"We spent our 21st birthday here," said Luke Sinclair, co-ordinator of the Sticky Institute, from his new premises on the eighth floor. "The arcade will be closed for two years while they rejig the design."
The recent surge in bookshops adds to a complement of 10 galleries, as well as jewelers, artists, architects and tailors who occupy small spaces but have a big impact on the city's culture •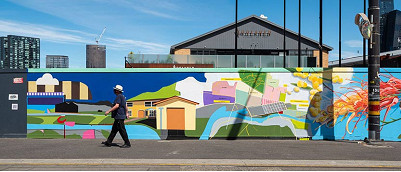 November 21st, 2023 - Adrian Doyle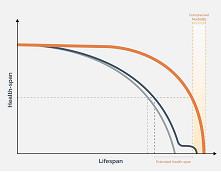 November 21st, 2023 - Susan Saunders

Subscribe
to
all
the
news
Like us on Facebook
Download the Latest Edition