Greens push to curb short-stay issues
Sean Car | 26th October, 2022
The Victorian Greens have pledged to try and force the next government to adopt a series of policies to "overhaul the regulation of short-stays in Victoria" ahead of the state election on November 26.
Victorian Member for Melbourne Ellen Sandell told CBD News that, if re-elected, she would lobby the new government to address the current "weak regulations" which she said had "turned several buildings in the CBD into essentially unregulated hotels".
"CBD and Docklands residents tell me they moved to the inner city because they thought it would feel like a vibrant community, but they end up feeling like they live in an unregulated hotel as their apartment building is filled with short-stays rather than long-term neighbours," Ms Sandell said.
Under the proposal from The Greens, a cap of 180 days a year would be introduced to limit how many nights a year Victorians can rent out a property, while owners' corporations (OCs) would be allowed to regulate short stays for properties "that are not a host's principal residence in their building".
The Greens say it would also push the government to establish a mandatory register of short-stay operators as seen in other jurisdictions, including New South Wales and overseas in cities such as San Francisco and Amsterdam.
Ms Sandell said these "sensible policies" would still allow people to rent out a spare room on third party services like AirBnb or while they're away for short periods but would discourage businesses and people purely interested in renting out full-time.
"Victoria has some of the weakest regulations of short-stay accommodation in the world. It's time the Labor Government fixed our laws," Ms Sandell said.
"By overhauling short-stay regulations we can ensure there is more affordable long-term housing for people available in our inner city, as well as making sure our inner-suburbs feel like neighbourhoods, not ghost towns largely populated by unregulated hotels."
"People should be able to rent out a room, or their whole apartment if they go away for a short time, but corporations and landlords shouldn't just be able to buy multiple properties to put on short-stay websites full-time without regulation."
A spokesperson for We Live Here – a lobby group established to lobby government for greater regulation of the short stay industry in Victoria – said proposed policies from The Greens were "very welcome".
"This policy release from The Greens is very welcome as it is very much in alignment with what we have been articulating for some time," the spokesperson said.
"We hope that the other parties will now come up with some meaningful policies that they would be prepared to implement early in the term of the next government."
But Labor candidate for Melbourne Rebecca Thistleton dismissed the policy platform put forward by The Greens, stating that the party "had the luxury of never having to deliver on their ideas, because they're never in government".
"The Greens cannot explain how short-stay usage caps would be monitored, enforced or even legislated in light of Victorian Supreme Court rulings about short-stay apartments," she told CBD News.
"Real change comes from working with people to harness the power of being in government, we'll never get a fairer property market if we just get ideas from the sidelines."
Ms Thistleton said the Andrews Government had already introduced tougher rules for short-stay apartment owners and more powers for owners' corporations, which she said OC could "regulate within their own bylaws".
She added that it had also introduced foreign buyer surcharges and a tax on vacant apartments. "There are mechanisms in place to make sure those rules are enforced," she said. •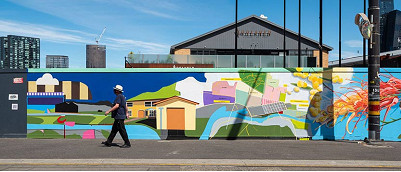 November 21st, 2023 - Adrian Doyle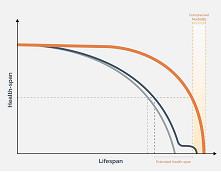 November 21st, 2023 - Susan Saunders

Subscribe
to
all
the
news
Like us on Facebook
Download the Latest Edition