Happier days for heritage
By Tristan Davies - Melbourne Heritage Action
Christmas may have come early with news that the Sir Charles Hotham Hotel on the corner of Spencer and Flinders streets is finally getting the tender, love and care it's deserved for decades.
Owner and developer Shesh Ghale has submitted plans for restoration of the neglected corner, with a tower to the rear of the heritage-listed building including a hotel, basement bar, rooftop bar, co-working spaces and sky garden. In exchange, the long-dilapidated facade will be restored to its original red-brick glory, and excitedly the plans seem to include restoration of key interiors, which we feared could be completely destroyed by the kind of facadism so usual for heritage buildings in recent years.
Gale's work in restoring the Argus Newspaper Building on La Trobe St after decades of dereliction also gives us confidence that another fantastic heritage outcome can be achieved here.
The hotel, built in 1912, was one of architect William Pitt's last designs, after a long career defining Melbourne's land boom architecture, which included designing landmarks such as the Princess Theatre, Rialto Buildings, Collins Street Stock Exchange and Federal Coffee Palace.
Over the course of the past century it has gone from upmarket hotel for ship and rail passengers, to barracks for American sailors during World War Two, to its current state as a budget backpackers, with its corner turret always defining this edge of the Hoddle Grid.
It notably still retains much of its Edwardian Baroque exterior, hidden under decades of chipped paint and signage, and also much of its varied Edwardian interiors, perhaps saved by its use as a backpackers for years. These include original fireplaces, green tiled corridors, ornate Art Nouveau ceilings, and a rare intact and ornate wooden staircase.
We are especially pleased to hear about their potential retention, as they rate near the top of our list of unprotected interiors in the CBD, alongside many others that unfortunately the City of Melbourne has yet to formally protect. Another in our list is the Centenary Hall on Exhibition St, which is also being beautifully restored inside and out by its developers despite no interior protection of its Art Deco lobby and hall.
Although the lack of interior protection is unfortunate, the City of Melbourne does deserve much credit for its recent work with massively improved heritage guidelines. These have likely saved this site and others from total facadism in favour of proper retention of the heritage building and tower setback, providing the interiors with a chance to survive, and be used as an alive building rather than a two-dimensional prop.
Although we now wait until early next year for plans to become public to confirm the extent of interiors being kept, we hope for a substantial amount of them to be retained and enjoyed by many Melburnians in the future. Here's hoping this signals a happy new year for heritage in our city •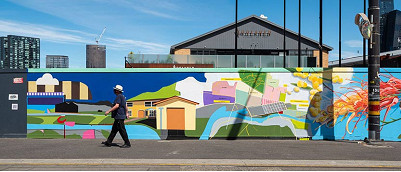 November 21st, 2023 - Adrian Doyle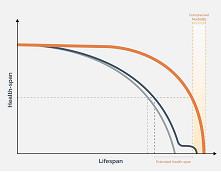 November 21st, 2023 - Susan Saunders

Subscribe
to
all
the
news
Like us on Facebook
Download the Latest Edition