Having a ball with the Melbourne City North Business Association
Jack Hayes | 27th April, 2022
In its first event as an official precinct group, the Melbourne City North Business Association (MCNBA) attracted some of the biggest names in Australian and international basketball for the inaugural City Slam Dunk and Three-Point Shooting Contest.
Held last month at Royal Melbourne Institute of Technology's (RMIT) A'Beckett Urban Square, more than 2000 revellers enjoyed a day of community basketball fun with live music, DJs and food.
The competition's judging panel included South East Melbourne Phoenix CEO Tommy Greer and marquee stars, Mitch Creek and Zhou Qi, along with internationally renowned dunker Guy Dupuy, City of Melbourne CEO Justin Hanney and Cr Kevin Louey.
MCNBA president Christina Zhao said the turnout exceeded all of her expectations and gave the precinct confidence and momentum heading forward.
"As a precinct, we want to help drive foot traffic back into the northern end of the city. The area north of Lonsdale St has been hit incredibly hard over the past year due to a lack of international students and tourists," Ms Zhao said.
"Precinct events can often be very official, so, we wanted to do things a differently and it was so great to see families of all generations attending the event and interacting with superstars like Mitch Creek, Guy Dupuy and Zhou Qi."
"We now have a really clear vision as a precinct. We want focus on key areas such as sports, arts, nightlife and tourism."
According to Ms Zhao, foot traffic from the event has already sparked collaboration between the precinct and Rail Projects Victoria (RPV), the overseeing department handling the Metro Tunnel construction, which wants to support and promote MCNBA members as part of its North of La Trobe (NOLA) joint venture.
Along with RPV, the MCNBA is developing partnerships with RMIT and Melbourne Polytechnic to offer jobs at member businesses throughout the precinct.
"We have been working with tertiary education institutions to employ students in local member businesses like Panda Hot Pot," Ms Zhao said.
"It is great to create job opportunities for international students, not only within our precinct, but students from all over Melbourne to get employment in our precinct."
"We want people to know Melbourne is back, and we want to say thank you to RMIT, the City of Melbourne and all other stakeholder who supported our first event." •
For more information: facebook.com/melbournecitynorth
Caption: Max Tatter (third place), Kyuho Lee (first place), Harry Love (second place), Mitch Creek, Zhou Qi, Guy Dupuy, City of Melbourne CEO Justin Hanney, S.E Melbourne Phoenix CEO Tommy Greer and Christina Zhao. Photo: Vispenn Photography.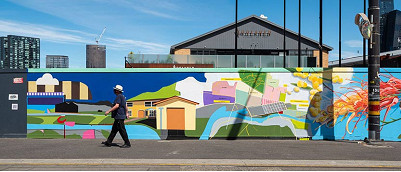 November 21st, 2023 - Adrian Doyle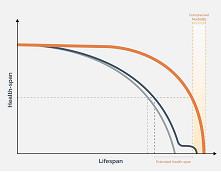 November 21st, 2023 - Susan Saunders

Subscribe
to
all
the
news
Like us on Facebook
Download the Latest Edition