Helping CBD locals get Functional For Life
Jack Hayes | 27th January, 2022
In the age of fitness training conglomerates and international franchises, the personal is quickly fading away from personal training.
One-size-fits-all, high intensity and exceedingly complex training programs are becoming commonplace, often resulting in poor movement repetition and subsequent injury.
Specialising in evidence-based, tailored and fully mobilepersonal training, the team at Functional For Life is dispelling the growing perception of the industry by helping their clients create a positive relationship with their health and fitness.
According to Functional For Life co-founder, Ryan Bartlett, the freedom and flexibility of mobile training allows his team to fit in around their clients' often busy lives.
"We are an entry point for anyone, from novices right through to experienced athletes. Not all trainers are an appropriate entry point for someone who has to deal with what we call 'prehab' and rehab training," Mr Bartlett said. "Prehab is proactively getting on top of the body so you don't get injured, and rehab is obviously treating injuries through training."
"Our programs are about enhancing human movement through training. At larger group training facilities the ratio is often one trainer to 20-odd clients and you will likely be doing highly complex movements that some people may not be ready to do, potentially resulting in injury or reinforcing poor moving patterns."
Mr Bartlett and his brother, Justin – who have more than 15 years of combined experience in the industry – founded Functional For Life in 2017 with the pair citing a desparate need to steer away from the growing presence of "cookie-cutter, crash and bash" training programs.
The core values at Functional For Life are to reset, build and flourish.
According to Mr Bartlett, when your movement patterns are wrong, the first move is to hit the reset button – looking at mobility, activating and loosening the right muscles, then building up the correct movement patterns from there – creating biomechanically efficient movement.
"Our approach can be useful for people who are time-poor, it can be useful for people who don't feel comfortable in a commercial gym, it can be useful for people who have a gym in their apartment building, or people who just simply want to mix things up by training outdoors or down at the beach," Mr Bartlett said.
"We work in apartment buildings throughout the city helping fill out the building's obligation for gym inductions. We make sure each resident of these buildings has been familiarised with each and every piece of equipment, in accordance with their due diligence."
"We offer a free trial, analyse your movement and build a program that is going to help you get to your goals while helping you move better."
Along with individual, group, online, home and outdoor personal training, Functional For Life also specialises in corporate training, having worked with clients including Clarendon Lawyers, Strata Community and Brookfield Asset Management.
"We are the perfect corporate training model because we focus on movement enhancement, which is often all people need to combat a sedentary lifestyle," Mr Bartlett said.
"There is a lot of disfunction when you sit for long periods of time, your glutes get under-activated, your core gets weak, you get weak and under-activated muscles in other areas of your body."
"Research has shown that the specific benefits of corporate group training include reduced costs, reduced stress, greater productivity and improved morale and finally improved relationships."
Functional For Life services all of metro Melbourne, you can call them on 1300 070 955 or visit their website below •
For more information: functionalforlife.com.au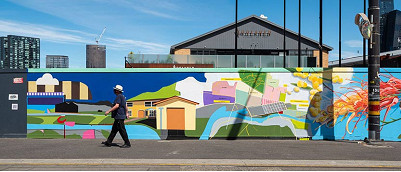 November 21st, 2023 - Adrian Doyle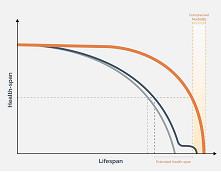 November 21st, 2023 - Susan Saunders

Subscribe
to
all
the
news
Like us on Facebook
Download the Latest Edition