Homeless no more
By Spencer Fowler Steen
About 10 months ago, Shane moved to Melbourne's CBD with nothing but a blanket and a scooter.
He used to work in Queensland climbing and cutting trees for a living, until one day a debilitating injury put an end to his career.
Currently living on a pension and with an organ disease, Shane, 57, said he has done "all the hard jobs" in life, and was up until mid-way through September sleeping rough on Melbourne's streets during the pandemic.
But after a long wait on the housing list, his living situation has suddenly changed for the better.
"I'm no longer homeless, Launch Housing said they'd keep me in a motel until I get a unit for myself," Shane told CBD News.
"I've been waiting for a long time on the housing list with my signs up, then on Monday [September 13] they told me I could move into a motel in the city."
Many people who have frequented the CBD in recent months will know Shane.
Often set up near Flinders Street Station, Shane has been looking for work doing odd cleaning jobs – something which has allowed him to save up to buy the necessary cleaning equipment.
He sits next to a trolley on wheels containing an impressive array of cleaning gear including a pressurised power washer and various detergents all neatly organised and labelled.
But COVID has made finding work extremely difficult. As the hand-written message on his esky lid sums up: "COVID is starving me with no jobs".
Another sign informs passers-by that he has completed his basic training at HMAS Cerberus Naval Base in the 1980s, but even that still did not afford Shane any priority for housing.
When he worked in Queensland climbing and chain-sawing trees for a living, Shane said one day he was either bitten by a white-tail spider, or a splinter lodged in his leg caused an infection that left him in agony and unable to work.
"I've done all the hard work jobs in life like night shifts loading trucks," he said.
"I'm like an injured horse."
"I'm still trying to find work, but the cleaning thing isn't really working, so I might go back to chain-sawing – just without climbing trees."
Shane expects that in the coming months he will be living in his own apartment as part of the Victorian Government's Homelessness to Home package, safe off the streets after a long spell living rough. •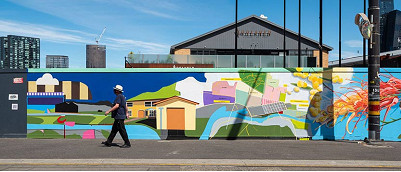 November 21st, 2023 - Adrian Doyle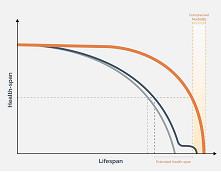 November 21st, 2023 - Susan Saunders

Subscribe
to
all
the
news
Like us on Facebook
Download the Latest Edition