Homelessness and public safety key issues at safety summit
Brendan Rees | 21st September, 2022
A much-anticipated safety summit has been staged bringing together the City of Melbourne, Victoria Police, residents' groups, and stakeholders to address various issues facing the city.
More than 50 people attended the August 19 summit at Town Hall with topics of discussion including safety infrastructure, safety at night, community policing, and the Connect Respect program.
The Connect Respect program, which is delivered by the Council to Homeless Persons and the City of Melbourne, helps businesses build their understanding of and support their response to homelessness in the city.
"Community safety is a priority for us at the City of Melbourne," Lord Mayor Sally Capp said, adding the summit aimed to "facilitate safer neighbourhoods for everyone and agree on actions to be taken".
"We heard from Victoria Police and our own city safety team, as well as broader questions and feedback from our presidents of residents community groups," she said.
"We're looking forward to continuing these discussions and working together towards agreed outcomes."
The Lord Mayor said the council would investigate increasing lighting outside commercial buildings, as well as making it easier for building owners to install external CCTV cameras.
The council would also find ways of better communicating safety programs it had in place, she said.
The summit follows residents and traders expressing alarm over the number of assaults in the CBD in recent months, including assaults and knife attacks, with some fearing to walk alone at night, prompting calls from EastEnders Residents' group president Dr Stan Capp and Residents 3000 president Rafael Camillo for a summit to be held to "find solutions to these problems".
More recently, a woman was arrested after allegedly stabbing a man during an attempted robbery in the CBD on September 8 before allegedly stabbing a woman shortly after.
Dr Capp, who attended the summit, said the event was a "good first step in opening up the dialogue between various groups including residents, police, and the City of Melbourne".
"Residents have been expressing concern about a range of matters and so it was good opportunity to air those in a forum sense," he said.
"It opens up an opportunity for council to take the lead in having an overarching steering committee to oversee the various providers who participate in the delivering services in a range of areas across the CBD and in particular services that address community health, mental health, drug and alcohol, harmlessness, safety and security."
The City of Melbourne's chief executive Justin Hanney has previously flagged his desire for the council to work with police in increasing the number of foot patrols it conducted in the CBD. •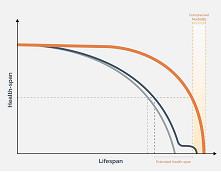 November 21st, 2023 - Susan Saunders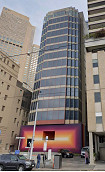 November 21st, 2023 - Barbara Francis & Rus Littleson

Subscribe
to
all
the
news
Like us on Facebook
Download the Latest Edition