Homestay programs asking for local doors to be opened
Kaylah Joelle Baker | 27th July, 2022
This month many international students are travelling to Melbourne for semester two, and while their arrival is much-anticipated the need for more homestay hosts until December is becoming apparent.
Deemed "Aussie ambassadors" by the Australian Homestay Network, homestay hosts have an opportunity to help students living away from home to feel welcomed in a new city while also embarking on a unique cultural exchange themselves.
"Offering a home away from home and welcoming international students to the community sets them on the right track for a positive time in Australia," general manager for AHN Victoria Cris Rey said.
"We encourage people from all walks of life to consider hosting. Single parents, couples, families with kids and empty nesters."
The hosting opportunity is open to all types of households within 15 kilometres of the city, due to young students relying on public transport, and AHN will pay hosts around $320 per week for the experience.
While an incentive to get involved, homestay hosting is also an opportunity to cement a long-lasting international friendship with the students and learn about other cultures.
Benefiting from the experience of being a AHN Victoria host since 2018, Tatiana Kooraram has seen the positive impact the program has had on her family.
"My daughter's world view has been expanded and it has broadened her horizons," she said.
"My love of food has also grown with my students sharing recipes from their culture and home countries."
AHN has placed more than 63,000 students in homestay since 2008 and continues to do so while providing training, insurance and 24/7 support for all participants.
All they ask of the hosts is to provide a welcoming environment, comfortable bed, internet, utilities and to consider any dietary requirements of the student when it comes to meals.
The need for homestay hosts is something Monash College in Docklands has also been vocal about.
With its own homestay program in place, the Monash homestay team has placed more than 2000 international students from Monash College and University.
Monash College's Homestay Manager Karen Taylor has witnessed the undeniable positive impact of homestay host programs and is asking for those willing to get involved.
"When the students are first arriving the vast majority of them haven't been out of their home country before, so they're coming to a new country, having to study in English and adapt to a new environment and new norms," she said.
"The benefit of staying with a local Australian family is really immense to helping them settle in and feel safe and secure and like someone has their back."
If you're interested in becoming a homestay host for Monash College students, please visit: monashcollege.jobreadyplus.com/stu/network/becoming_homestay_hosts
CBD located families interested in becoming a host for a multitude of universities can apply on the Australian Homestay Network website homestaynetwork.org or contact the team on (03) 9458 9000.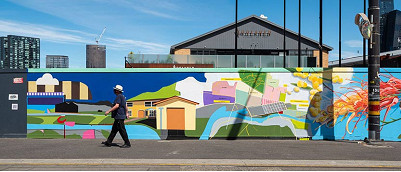 November 21st, 2023 - Adrian Doyle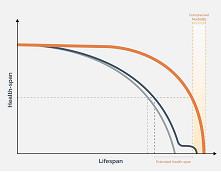 November 21st, 2023 - Susan Saunders

Subscribe
to
all
the
news
Like us on Facebook
Download the Latest Edition