Horse-drawn carriages banned in the CBD
Brendan Rees | 25th May, 2022
Horse-drawn carriage operators say the decision to ban their services in the CBD will destroy their livelihoods, arguing their practice is safe and horse welfare is "very important to us". But the ban has been widely welcomed by animal rights and transport advocates, with the Roads Minister saying the decision was driven by safety.
"I was shocked that such a minority could have such a big impact on someone's business," Unique Carriage Hire owner Dean Crichton said.
"In the 35 years I've been in there, we've never had a crash where public damage has been done or a member of the public has been hurt."
"Where is the fairness and common sense in all this?"
The state government pushed ahead with its decision to ban horse-drawn carriages in the CBD, which Roads Minister Ben Carroll said had been driven by a need to "increase safety."
"We're taking action to increase safety and traffic flow on Melbourne's busiest streets as people increasingly return to our city's roads and footpaths," Mr Carroll said.
"The planned changes will make moving through the busy Hoddle Grid safer and easier for everyone – pedestrians, drivers, cyclists, delivery vans and trams."
The ban, which followed consultation with key stakeholders and operators, will come into effect in the middle of June with carriages prohibited within the Hoddle Grid, from Spencer to Spring streets and Flinders to La Trobe streets.
It comes as the RSPCA attended 48 cruelty reports concerning carriage horses during the past five years.
RSPCA Victoria's policy and advocacy manager, Mhairi Roberts, said the ban was a "significant step forward for the welfare of carriage horses."
"The CBD poses multiple welfare risks for horses including cars, trams, excessive noise, crowds and oppressive heat in warmer months, all while working on hard ground," she said.
But Mr Crichton maintained they weren't cruel to horses, saying, "we spend so much time with our horses – they are family to us, and their quality of life is very important to us, so we ensure they have a good work-life balance."
"We have more than 100 horses and rotate them regularly. We're animal lovers. They're picking on the people who love horses the most."
After a one-hour meeting with a state government adviser, Mr Crichton was disappointed that addressing any safety concerns wasn't an option including keeping carriages out of the city Monday to Friday during peak hours.
Mr Crichton said the impact of the ban wasn't just about him but for "everyone in town, and the thousands of kids that come and pat my horses a week – that's who I feel for."
"It's just absolutely gut-wrenching. I honestly wanted Melbourne to have carriages forever."
Another carriage operator of 35 years, Ray Whittaker, who conducts rides for pensioners and disabled people, said the ban was "ridiculous" with no consultation or compensation being offered.
"What about the 27 horses I've got to feed? I have three or four casual drivers too," he said.
"We're not going to make any money outside the city. We had a few suggestions, and they asked us for nothing."
Animal activists have long campaigned for the city's iconic carriages to be banned, which heightened when a horse collapsed and died in North Melbourne in March last year.
But according to Mr Crichton, the horse had died of natural causes before starting work that day. "The vet said it was likely a brain aneurysm as the horse was young, fit, and healthy."
"Unfortunately, just like people these things can happen, and it was absolutely heartbreaking for the owner."
City of Melbourne councillor Rohan Leppert said he was "immensely grateful" the Roads Minister had approved the ban, arguing the Swanston St tram route was the busiest in the world and not a place for horses.
Operators will still be able to drive horse drawn carriages outside of the Hoddle Grid, however Mr Crichton said, "Once the city stops for me, I'm out of the picture. They've properly smashed by business." •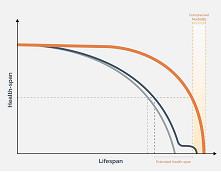 November 21st, 2023 - Susan Saunders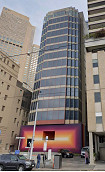 November 21st, 2023 - Barbara Francis & Rus Littleson

Subscribe
to
all
the
news
Like us on Facebook
Download the Latest Edition