Hotel works to begin despite no call on 3am licence
By David Schout
The transformation of an historic Bourke St site into a large-scale bar and restaurant is set to begin in October, despite an unresolved bid from its owners to operate until 3am.
After threatening in 2020 to "hand back the keys" for the derelict Job Warehouse should its proposed venue be forced to shut at 1am each night, the O'Brien Group will push ahead with works valued at $4.9 million this month with a liquor licence decision still up in the air.
A Victorian Civil and Administrative Tribunal (VCAT) hearing in August between the Group and the City of Melbourne was awaiting a final decision.
During the hearing, the council argued a 1am closing time for the 673-patron venue was appropriate to protect the interests of nearby residents.
Some of these residents, on Liverpool St, would reside less than 10 metres from the proposed hotel.
CEO Michael O'Brien had argued in December 2020 that the economic viability of the new venue, to be called Juliet's Terrace, was reliant on a favourable liquor licence.
"Due to the age of the building and its heritage status, the care, time and skill needed to restore this building is three times what it would normally be. To make it viable, we need a 3am licence," he said.
"The reality is, without the support of the Melbourne City Council for a 3am licence, it will not proceed and we'll have no other choice but to hand back the keys."
But the Group has not followed through on its threat, and planned to begin works irrespective of the VCAT decision.
Mr O'Brien did not respond to requests for comment from CBD News.
In a Zoom meeting on September 14, the O'Brien Group informed nearby residents and businesses that works — beginning with the demolition of four restaurants on Liverpool St — would begin in October.
It is expected to take 12 to 14 months.
The heritage-listed Job Warehouse (also known as "the Crossley Building") is just one component of the larger site, bound by Bourke, Liverpool and Crossley streets in the CBD's East End.
There is a united push, from developers, the council and residents, for the 1840s building — one of the CBD's oldest — to be renewed.
The Bourke St site last served as a haberdashery but has sat dormant since 2012.
Some have termed it the city's most "high-profile eyesore".
And while plans for the site were endorsed by the Salvation Army and nearby Pellegrini's Espresso Bar, resident opposition has been considerable.
In fact, Deputy Lord Mayor Nicholas Reece said in December that objections, "which exceeded 100 to both the initial and amended proposals, represented a "significant community campaign of opposition".
The O'Brien Group had initially pushed for a 957-patron venue open until 3am, but that was wound back to 673 patrons and a 1am closing time.
Residents have reluctantly agreed to the 1am permit, however believe that any extension would be unreasonable.
The council has backed this view, for two key reasons.
First, that Liverpool St residents live less than 10 metres from the proposed venue, and a 3am licence would represent a significant impact on amenity.
And second, many whose homes are located in Liverpool St are long-term CBD residents, some of whom have lived there for 30 years.
Cr Reece has said these points were factors in decision-making.
Dr Nicola Smith, one of several nearby residents who attended the recent VCAT hearings, told CBD News those living nearby were bracing for a significant change to their living conditions.
"Despite its huge scale and long hours — unlike other planning permit conditions for nearby venues such as Longrain and Sunda Dining — permit conditions for this development do not adequately protect the amenity of residents and prevent harm to human health," she said.
"It will have a big impact on the ability for residents to have reasonably peaceful enjoyment of their own homes, private open space and amenity."
Dr Smith said the O'Brien Group's justification for a 3am licence to pay off costly repair work was not fair on residents.
"It's a disgrace and completely unreasonable that the [former] building owners have allowed a heritage buildings of state significance to fall into such an appalling state of disrepair and then expect the local residents to pay for its restoration through significant loss of amenity."
The O'Brien Group's portfolio of venues includes the Bondi Icebergs, O'Brien Icehouse in Docklands and the close-by Imperial Hotel.
Mr O'Brien has previously said the target demographic for Juliette's Terrace was predominantly those 35-plus with a mix of city residents, workers, theatre audiences, international and interstate visitors, and creatives. •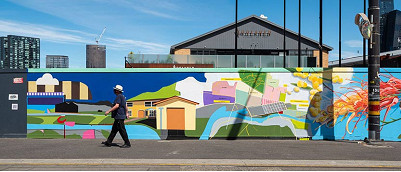 November 21st, 2023 - Adrian Doyle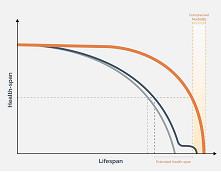 November 21st, 2023 - Susan Saunders

Subscribe
to
all
the
news
Like us on Facebook
Download the Latest Edition