How can you make your apartment more sustainable?
CBD News | 26th April, 2023
The Knight - Owners' Corporation Managers
Properties are increasingly being built with sustainability front of mind. Solar panels and recycled water systems are used to make them more energy efficient.
For properties without these built-in features, owners still have plenty of options to achieve sustainability success. Parque Apartments on St Kilda Rd was awarded a sustainability grant for a community garden by The Knight, which was used to install planter boxes to grow a variety of herbs (pictured). This is a great way for residents to exercise their green thumb and reduce their property's food and packaging waste.
Owners' corporations (OCs) are increasingly coming together to commit to sustainable living.
Some top initiatives include:
Like Parque, your OC can start a communal garden to provide health and wellbeing benefits. Residents can access fresh food and green space while also reducing food and packaging waste within the property. If there is no area in your common property, look at a low-cost alternative inside your home and choose herbs that thrive best indoors.
Install energy efficient lights. Switching to LED lighting is one of the lowest cost, highest benefit actions you can take. They use less energy than other types of light bulbs and can last more than 10 years. You could speak with your committee about changing to LED lighting in common areas too, this could have the added benefit of reducing your OC levies.
Choose energy-efficient appliances. Home appliances and equipment use an average of 25 per cent of household energy. Keep an eye on the energy star rating labels on the outside of appliances. It's worth paying the extra cost for a more energy-efficient model as it will cost you less to run.
Get to know the waste management options at your property. If you have communal recycling bins, understand what can go in them, and check if there are dedicated green waste bins also. You could even suggest your committee install signage in the bin areas to educate fellow residents. With so many people in apartments, it takes everyone playing their part to prevent unnecessary waste.
Switch from gas heating to a split system air conditioner, these can also be used in summer to cool your home. Installing ceiling fans are also a low-cost way to cool your home and can be used in reverse during winter to push hot air down into living spaces. And in communal areas, your OC can investigate replacing gas-fired boilers with VRF air conditioning systems or air-sourced heat pumps.
The Knight is Climate Active-certified as a carbon neutral organisation that has made its internal practices more sustainable and assists clients in their journey. If you are looking for an OC manager with a sustainability focus, get in touch with The Knight team at [email protected] •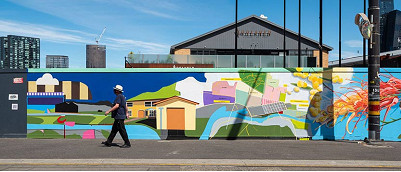 November 21st, 2023 - Adrian Doyle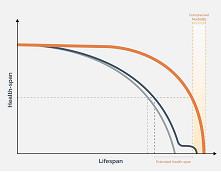 November 21st, 2023 - Susan Saunders

Subscribe
to
all
the
news
Like us on Facebook
Download the Latest Edition