Iconic record store waves goodbye to its CBD location after nearly three decades
Brendan Rees | 25th January, 2023
The CBD's most beloved record store, Basement Discs has announced it will be closing its doors after trading for nearly 30 years, devastating music lovers and the wider community.
Like many CBD-based businesses, Basement Discs, has not been immune to the effects of COVID lockdowns and the financial challenges it still presents today.
"It's very sad to leave what we regarded as our home," the store's co-owner Suzanne Bennett told CBD News after confirming she and her husband Rod Jacobs would be closing their store at the Block Arcade (Block Place) on January 31 after 29 years.
But she added, "I want to make clear that this was not our choice and that our landlord would not negotiate."
"We're devastated; we've put so much love and passion and money into building this business and renovating this space. Everything has been a labour of love."
Ms Bennett said the closure did not mark the end of Basement Discs as she and Mr Jacobs would continue to operate online and keep their same phone number and all other contact details for orders and enquiries.
"I really want people to appreciate that we want to keep Basement Discs as personalised as we possibly can while we are in this transitional stage," she said. "We're not going to give up on our passion for music. One door closes and another opens."
"If all goes well then, we will look for another bricks and mortar when we've recovered."
Ms Bennett said it was "extremely touching and heart-wrenching" to see the number of people coming into their store in the weeks before it closes and "their distress at losing us from this location".
"It's been an honour and a privilege to look after musicians, to promote them, to look after our beautiful customers and to build the wonderful Basement Discs family that really cares."
The store's impending closure has left many in shock, with the music community having expressed its gratitude for Basement Discs.
"Record stores are shrines to our culture; a physical space where us music fanatics can assemble, share and celebrate our passion. Basement Discs is a huge loss for the CBD and for me personally, as a music lover and musician," Alison Ferrier, a regular customer said, who also launched a GoFundMe last year, raising $25,000 for the store (the vast majority of which went to their landlords).
Peter Mitchell, a customer since the store's inception, said he was saddened to hear the news of Basement Discs' closure as their contribution to the music scene had been huge.
"It's unique, they are great supporters of local talent … they've had some fantastic acts over the decades," he said.
"Their knowledge of music and variety of stock that they've carried has been phenomenal and they've also been able to withstand the changes that have taken place, particularly in relation to people moving off hard discs to streaming."
Another customer, Ian Bland, also a musician and poet, said the store's legacy would live on forever.
"Rather than mourning their loss, which many will do anyway, we should be celebrating their almost 29 years of support for the local industry and the fact they will continue to do so ongoing," he said.
"I don't think you can underestimate the support they've given to local musicians particularly independent musicians as both a venue for them to play live and stocking and promoting their records," he said.
"Yes, it will be a great loss, but it's been a fantastic part of Melbourne."
Along with their online store, Basement Discs will continue to be actively involved in presenting and promoting local musicians with regular "BASEMENT DISCS PRESENTS …" at a handful of very special venues around town.
"So, sign up for our newsletter and stay in touch!" Ms Bennett said.
Basement Discs' contact details will remain the same: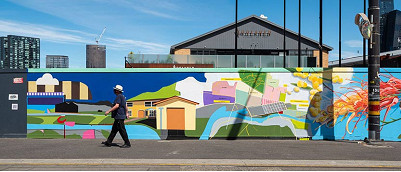 November 21st, 2023 - Adrian Doyle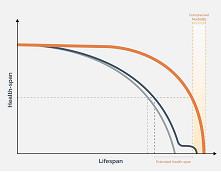 November 21st, 2023 - Susan Saunders

Subscribe
to
all
the
news
Like us on Facebook
Download the Latest Edition