"Incredible turnout" at Town Hall vaccination hub
By David Schout
The move to transform Melbourne Town Hall into a vaccination hub for those "who might otherwise miss out" has been an instant success according to a health provider.
On September 1, the iconic Swanston St building opened its doors to vaccinate some of the city's most vulnerable residents.
Almost 2000 people were vaccinated in the first fortnight, two-thirds of whom did not have a Medicare card.
Nicole Bartholomeusz, chief executive of Cohealth — the community health service in charge at Town Hall — said the response was heartening.
"The turnout to Town Hall has been incredible," she said.
"A diverse range of people [has been] lining up from the early hours of the morning committed to getting vaccinated as soon as they can … Cohealth has a customer service officer who walks the line identifying people who are especially at risk, so they can speak to a peer worker or have an interpreter arranged. People have been very patient, and we're doing our best to keep waiting times to a minimum."
The hub is targeting a range of groups throughout the city, including rough sleepers, people with English literacy limitations, refugees, and international students.
More than one-third of those who used the service had a preferred language other than English, with Vietnamese, Spanish and Mandarin the top three languages.
Other members of the public were encouraged to continue using other large-scale vaccination centres, including the Melbourne Convention and Exhibition Centre at South Wharf and the Royal Exhibition Building in Carlton.
Ms Bartholomeusz said the Town Hall centre was all about preventing anyone slipping through the cracks.
"The success of the Town Hall vaccination centre proves again that our welcoming and tailored vaccination approaches are reaching those who might otherwise miss out," she said.
"Creating culturally safe, and welcoming spaces to deliver the vaccine is key. Our experience in working with people from culturally diverse backgrounds, and those who face barriers to accessing vaccination has put us in a good position to bring the vaccine to people in the City of Melbourne."
International student Jamie Bravo was one local who got vaccinated at the Town Hall hub during September.
The Chilean student, studying commercial cookery, told CBD News he was "feeling really happy" after receiving his first dose of the Pfizer vaccine.
Mr Bravo had a clear motivation for getting vaccinated, and hoped restrictions would end soon.
"I'd like to travel back to Chile to see my family, because I haven't seen them for three years already and it's really hard," he said.
"I really miss them and would really like to see them."
The vaccination hub was particularly important as vaccination rates within the City of Melbourne were some of the lowest in the state.
The central and recognisable location of the CBD's Town Hall was particularly important for eliminating barriers for at-risk groups.
Lord Mayor Sally Capp said the opening weeks had been pleasing.
"We've received an incredibly positive response to our new Melbourne Town Hall vaccination centre," Cr Capp said.
"Every member of our community matters and this vaccination hub will make sure everyone has equal access to the vaccine, with or without a Medicare card. The centre recently increased its capacity and is now vaccinating up to 300 people a day, and we're continuing to work with Cohealth to boost supply so we can reach as many people as possible."
The council has flagged that the centre could soon be open to more people, but was initially focused on vaccinating vulnerable residents.
"Most people accessing the clinic are from diverse, multilingual backgrounds, including international students. The majority of people are under the age of 40 and accessing the centre without a Medicare card. This is great news – because it means we're reaching those who have difficulty accessing mainstream clinics."
Passers-by to Town Hall will notice an art installation, featuring a series of black and white photos of Cohealth clients who are currently (or at risk of) experiencing homelessness receiving their first vaccine.
The council has also partnered with charity and social enterprise group Co-Ground to provide coffees and food to those getting vaccinated at Town Hall.
Town Hall Hub closes amid harassment of Cohealth workers
Updated September 24
Cohealth CEO Nicole Bartholomeusz says she was "distressed" by reports of several incidents of Cohealth workers being physically and verbally targeted by anti-lockdown protesters on their way to work in September.
In a state released on September 23, Ms Bartholomeusz said that due to the increasingly "violent and unpredictable nature" of the protests, Cohealth had made the difficult decision to close the Town Hall hub.
"I am distressed to report that there have been several incidents of cohealth health workers being physically and verbally abused in the city while on their way to work, targeted because they were wearing their cohealth identification," she said.
"Due to the increasingly violent and unpredictable nature of the protests in the city, we have made the difficult decision to close the cohealth Melbourne Town Hall vaccination Centre as well as our Central City homelessness service, and our street based outreach services until Monday."
"This means people experiencing homelessness can no longer access vital services and supports at Central City and at least 200 people per day will no longer be able to access the vaccine from the Melbourne Town Hall."
"The Cohealth Melbourne Town Hall vaccination Centre was opened as a safe place for people to come to get vaccinated if they are facing disadvantage, so shutting the doors is a very difficult decision."
"We have also instructed all staff not to wear their cohealth uniforms, lanyards or scrubs in the city, to avoid being targeted. We give this instruction with the heaviest of hearts, as our staff are so proud to be part of an organisation that supports our most vulnerable citizens and are proud to be recognised as cohealth workers."
"Our staff, and all health workers, deserve to be safe at work. I am shocked at the treatment of people who deserve nothing but our utmost gratitude and praise for working throughout the pandemic to ensure everyone gets the support and healthcare they need."
"We condemn all acts of harassment and violence and stand in steadfast support of all Victorian health workers. We are currently working with the affected staff member to ensure they get the support they need."
"We urge the Victorian community to give their fullest support and compassion to all health workers at this time." •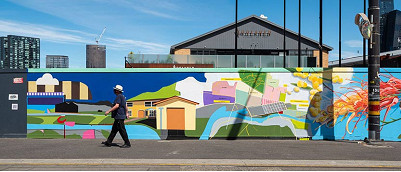 November 21st, 2023 - Adrian Doyle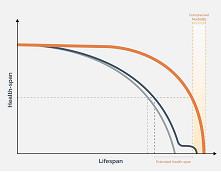 November 21st, 2023 - Susan Saunders

Subscribe
to
all
the
news
Like us on Facebook
Download the Latest Edition