Indigenous artist creates jewellery to unite community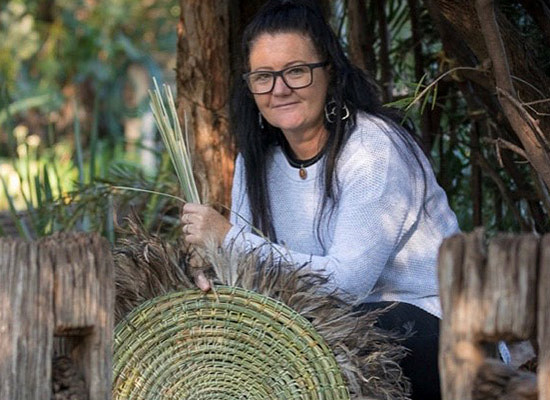 By Spencer Fowler Steen
Indigenous artist Cassie Leatham's exhibition at the Koorie Heritage Trust's (KHT) Blak Jewellery – Finding Past Linking Present weaves together her experiences as a Taungurung woman in more ways than one.
As a bonafide master weaver, music teacher, traditional dancer, former paramedic and mother, Ms Leatham's jewellery is delicately made by hand using ornate bone, organic thread and silver using techniques she has learned over a lifetime.
And despite facing multiple obstacles along her journey including racism, a medical condition in her right arm which requires surgery, and various accidents, Ms Leatham is as devoted as you can be to helping local communities – indigenous and non-indigenous.
Apologising for side-tracking the conversation, Ms Leatham begun the interview with CBD News with a story about how a car crash stopped her from teaching a Zoom lesson that morning.
"We live in a farming community rurally, and one of the farming trucks came flying past," she said.
"I can see everything from my house, and I was setting up for my Zoom, and that's when I saw the [Toyota] Camry coming down [the road]. Then I heard squealing brakes and then a bang."
"An old farmer I know who's half-blind drove around the corner and clipped the truck, bumped his head and got a bit of a concussion. He's okay, but he's 92."
Having previously worked as a paramedic for 11 years in a small town where she was the first Aboriginal paramedic, Ms Leatham said the adrenaline kicked in, and before she knew it, she was running down the road to make sure everyone was alright.
Caring for people, art and teaching are all things Ms Leatham has always done exceptionally well.
It's how she's managed to become only the second indigenous artist ever to be commissioned to do a jewellery collection at the National Gallery of Victoria (NGV).
Her journey to the Blak Jewellery – Finding Past Linking Present exhibition currently showing at the KHT began in 2020, when the design team at NGV suggested she should apply for KHT's Blak Design program.
Blak Design is an initiative to support First Nations Aboriginal and Torres Strait Islander artists, craftspeople and designers living in Victoria through a targeted professional development and mentoring program, developed in partnership with the NGV and RMIT University.
Ms Leatham was accepted, and she immediately put her head down and started creating.
She said what started as three pieces of jewellery "manifested" into 80, selecting the ones on display today due to the stories and connections behind them.
"It's called Past Reflections because when I look in the mirror, I see spirit with me," she said.
"Spirit is with me every day – even when I'm asleep. Today I did weeding, I went hiking, and I collected crow feathers. I've come home and now I'm going to be weaving – every day is culture for me."
Ms Leatham began her career as a music teacher in the coastal town of Loch Sport.
But as she moved from school to school, she noticed culture was lacking in the curriculum.
"From there, I became an 'ambo' and found racism was bad on the job, and I thought I needed to heal the community and bring them art," she said.
Ms Leatham was at one stage simultaneously working at the East Gippsland Aboriginal Art Corporation, as a paramedic and music teacher while raising a child as a single mother.
After finding something "had to give", she dropped music teaching and started her own business, Wild Blak Arts, where she sells her artwork and teaches various indigenous worships including traditional weaving, possum skin drum making and bush tukka.
"I'm here in the present to teach the future generation. It's about the children, I want to be a great role model to non-indigenous and indigenous children," she said.
Ms Leatham has a PhD and lectures at various universities. She also has degrees in archaeology, ampathology and has recently taken up silver-smithing. Her work has been exhibited around Australia and internationally, including the Melbourne Magistrates Court.
But when she's not making artwork, weaving or teaching, Ms Leatham loves riding her bike.
She's almost completed a 5000km bike ride raising funds and awareness for suicide in the Aboriginal community, as well as for cancer.
Ms Leatham said a large portion of the money she makes from her artwork goes towards Oonah Health and Community Services Aboriginal Corporation in Healesville, Beyond Blue, Lifeline and the KHT.
"I'm also donating three artworks to the hospital in Sale because they saved my dad's life," she said.
"I'd like to acknowledge specifically how grateful I am for the opportunity from the KHT, Laura Deakin, Blanche Tilden, Lindy McSwan, the NGV and RMIT. Without them, I wouldn't have had this opportunity."
Although a medical condition has left Ms Leatham needing surgery in her right arm, which she cannot use to weave now, she said luckily, she was ambidextrous and could still use her left arm. And if all of that wasn't enough, she's currently working on a book about her blue budgie, "Mr Beaky" who she said could speak in three different Aboriginal languages and liked to keep her company while she weaved traditional, Aboriginal mats.
The exhibition Blak Jewellery – Finding Past, Linking Present is open until Sunday, February 27, 2022 at the KHT, Fed Square •
For more information: koorieheritagetrust.com.au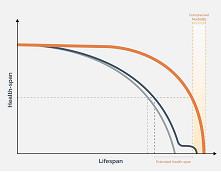 November 21st, 2023 - Susan Saunders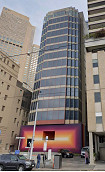 November 21st, 2023 - Barbara Francis & Rus Littleson

Subscribe
to
all
the
news
Like us on Facebook
Download the Latest Edition