Influenza Vaccination Day 2022
Jack Hayes | 23rd March, 2022
In April 2011, the Immunisation Coalition (known as the Influenza Specialist Group back then) held its first free Influenza Vaccination Day at the University of Melbourne's Graduate House, with a large media presence and 16 volunteers to be vaccinated on camera.
This became a regular event, with many of the university's students and alumni, reliant on the vaccination day for their annual flu shot.
By 2018 we had outgrown Graduate House and moved the event to Melbourne Town Hall, and in 2019 we were able to vaccinate 1200 people in less than eight hours.
Then COVID-19 arrived, and we had to modify the event to comply with all of the pandemic safety requirements, particularly social distancing. We are now limited to 500 vaccinations during the course of a six-hour day.
The event is now held in both Melbourne and Sydney, with plans to extend it to all capital cities, once COVID becomes firmly under control. In the meantime, we maintain all of the COVID safe practices, with a limit of 500 vaccinations for the day. For practical reasons, we are unable to offer the flu shot to children (under 18), or to people 65 and over (who require an enhanced vaccine, supplied by the government through the National Immunisation Program (NIP)).
So why offer free influenza vaccinations?
Since the arrival of COVID, and the subsequent measures of control were implemented, influenza almost vanished. However, now that many of the restrictions have been lifted, and travel (both domestically and internationally) opened up, the indications are that influenza will return, with the potential to wreak havoc.
Globally, influenza in a typical year, is responsible for up to 650,000 deaths. In Australia, a typical flu season can kill more people than the national road toll, will cause more than 18,000 hospital admissions, and more than 300,000 visits to the GP.
Influenza is potentially a very serious disease. Some people confuse it with the common cold, thinking that it causes a bit of discomfit, but that life can continue more or less as usual. Nothing could be further from the truth though. Influenza is highly infectious, with the virus able to survive on hard surfaces for more than eight hours and can remain airborne in a closed room for many hours. It is particularly dangerous for the very young and the very old. It can have devastating effects on pregnant women, as well as those with underlying medical conditions. The vaccine has been used around the globe for many years and is one of the safest vaccines available to us.
So, if you want to protect yourself, and those around you, please come to the Melbourne Town Hall on Friday, April 29 for your free flu shot •
For more information:
immunisationcoalition.org.au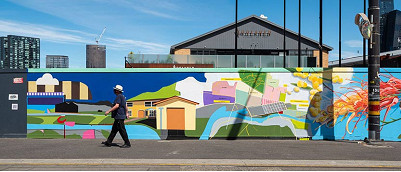 November 21st, 2023 - Adrian Doyle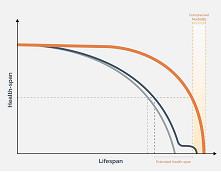 November 21st, 2023 - Susan Saunders

Subscribe
to
all
the
news
Like us on Facebook
Download the Latest Edition