International students struggle to seek a livable space in the CBD as university starts
CBD News | 23rd February, 2023
Violet Li
First-year graduate student Yiyun Mao has described her recent apartment search in the CBD as "exhausting and irritable", saying she has never experienced anything like it during her past three years of studies in Australia.
Speaking to CBD News in mid-February, the 24-year-old international student said she had been staying in an Airbnb for the past 10 days while inspecting apartments non-stop.
"One Saturday, I inspected 15 properties. Most of them are packed with people. One of them is Victoria One Apartment. The elevator went up and down four times to get everyone upstairs," she said.
The CBD is favoured by many international students for its vibrancy, convenience, and its close proximity to several universities. With the new semester around the corner, international students are flocking back to the CBD but are hitting stumbling blocks in their attempts to secure housing amid what is currently a tight rental market.
In January, Melbourne's vacancy rates were at near record lows of 1.5 per cent in January, as rents continue to soar with a median weekly rent of $567 in February, marking a 29.5 per cent increase from 12 months earlier.
Mao has been anxious to finalise her housing hunt as she was offered a "not very satisfactory, but alright" approval. The 2b2b apartment in the CBD is advertised at $750 per week. She said she rented through a sub-letter she contacted on the Chinese social media platform Little Red Book.
"It is just an ordeal. I am worried that it will go away," she said.
She almost reached another deal with a local real estate on an $850 2b2b apartment but the agency wanted the proxy for her property in Sydney as a condition. She gave up the deal as it was too risky for her to do so.
Media student Regina Pan, who had been living in the Swanston Centre for two weeks she she spoke with CBD News, said she had no choice but to sign the lease before she arrived in Melbourne. She had been searching for apartments in CBD for three months.
Unable to attend the inspection, she said she paid people to inspect on her behalf, but still ended up with nothing.
"It is already the end of January, and my flight is in a week. I am really on the edge. This agent wanted me to sign the contract immediately. But at that time, I have not even inspected it. I asked for an inspection, but he said if I don't take it now, he would rent it to someone else," Pan said.
"He does not want to waste any time as he knows there are tonnes of people on the waiting list."
Pan is in a WeChat group of international students in Melbourne. Up till a week before the semester, there were still hundreds of demands for apartments.
"Everyone keeps asking if there is any property available, so it seems that many students still have nowhere to live," she said.
Enrich Realty rental department general manager Christine Jahja said the rental market in the CBD was very competitive with around 50 to 60 people regularly showing up to inspect one property.
"We can source about 10 to 30 applications in just two inspections," she said, "Half or maybe 60 per cent of them are from international students."
Though Jahja understands that the CBD ranks as the top choice for international students, she said the company still needed to look at many things in terms of approval.
"We need to see international students' bank statements if they have the confirmation letter, and what sort of visa they have. And obviously, we understand that some students might need a parental guarantee because they don't have income here," she said.
"All those aspects, we need to look into it before we qualify this, and then we send it over and get approval from our landlords."
"It's more like we give everyone a fair chance of approval."
Jahja said the rental storm started around January this year as international students had to come back for their studies.
Australian universities have mostly restored face-to-face learning. China's decision to ban overseas online degrees has forced more than 40,000 students to come back to Australia, which adds to the rental crisis.
"And don't forget that also there is a price increase due to the interest rates that keep going up obviously, a lot of landlords are actually buying it on the mortgage, for which they need sufficient income to pay to the bank," Jahja said.
"I think probably after most of the international students come back, the market will start to quiet down a bit," she said, "probably until next month, probably during Easter, this is just an approximate. I can't be accurate when will be the time."
Caption: More than 20 people inspecting a Victoria One Apartment.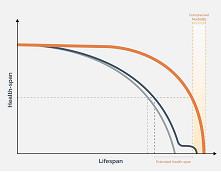 November 21st, 2023 - Susan Saunders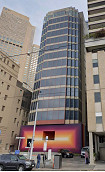 November 21st, 2023 - Barbara Francis & Rus Littleson

Subscribe
to
all
the
news
Like us on Facebook
Download the Latest Edition