International students welcomed back with a "foodie tour" of QVM
Brendan Rees | 23rd March, 2022
After nearly two years of Australia's borders being shut, overseas students are steadily returning to the CBD.
And to celebrate their arrival, the City of Melbourne hosted a "foodie tour" at the Queen Victoria Market where international students discovered a true taste of the iconic venue.
On February 25, a group of students joined Lord Mayor Sally Capp as they wandered through the market's food halls while stopping to greet traders along the way.
They indulged in the market's delicious food – from trying different cheeses, appetisers, and antipasto, which was rounded off with a free gelato from Geloso Gelateria.
The council's education and innovation portfolio lead Cr Davydd Griffiths also joined the celebratory tour where happy snaps with excited students were aplenty.
Karen Adrianharison, who arrived in Melbourne four years ago from Madagascar and completed a Bachelor of Commerce last December, said the day "definitely brought a lot of people together."
"I met a lot of international students that day. I was impressed the Lord Mayor was there, we had a little chat together."
Another student Jayden Chenglong of China said the food tour was an "enjoyable experience."
"As a student I can learn more about the food culture in Melbourne," the 21-year-old said, who is currently in his final year of studying a Bachelor of Arts at the University of Melbourne.
I made great connections with other international students. It was one of the most memorable experiences.
Tarzon Budhathoki, who recently completed a Bachelor of Telecommunications/Engineering and now helps international students gain employment, said the opportunity to network with other students and councillors was highly beneficial.
"Getting an opportunity to meet our honourable Lord Mayor and councillors and have a conversation was amazing," he said.
Mr Budhathoki said he had a podcast called Top Tip with Tarzon in which his mission was to help international students and graduates "land a professional role easily through branding and networking."
The City of Melbourne has been at a loss without its international students, but thanks to the easing of restrictions a host of international students are continuing to return.
The number of students has already increased by more than 16,000 in the past two months, but according to Cr Griffiths there is still more to be done to entice students back.
"Despite a steady return over the past few weeks, the number of international students in Victoria is still down by 44 per cent compared to March 2020," he said.
"By offering a fantastic student experience, we can enhance and protect Melbourne's reputation as a global education hub and drive students back to the city."
The foodie tour is one of many activities and initiatives being offered by the City of Melbourne to allow international students to "feel the breadth of the Melbourne experience".
Other measures include employment and mentoring programs as well as wellness outreach programs for mental, physical, and financial health.
Conversation clubs and language classes at city libraries and collaborations with Study Melbourne educational institutions and student groups will also be offered.
Programs at The Couch International Student Centre on Bourke St will also resume, and other various activities are in the works to help encourage students to experience the city around where they study.
"Our international students are a huge part of what makes Melbourne such a great place, and we want to do everything we can to ensure their time here is overwhelmingly positive," the Lord Mayor said.
"They are valued workers in our hospitality and retail sectors, as well as contributing a breadth of experience and knowledge to the fabric of our community." •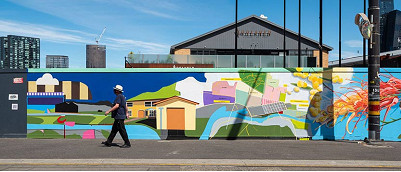 November 21st, 2023 - Adrian Doyle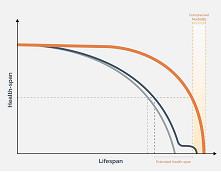 November 21st, 2023 - Susan Saunders

Subscribe
to
all
the
news
Like us on Facebook
Download the Latest Edition